Members in Motion Networking Scramble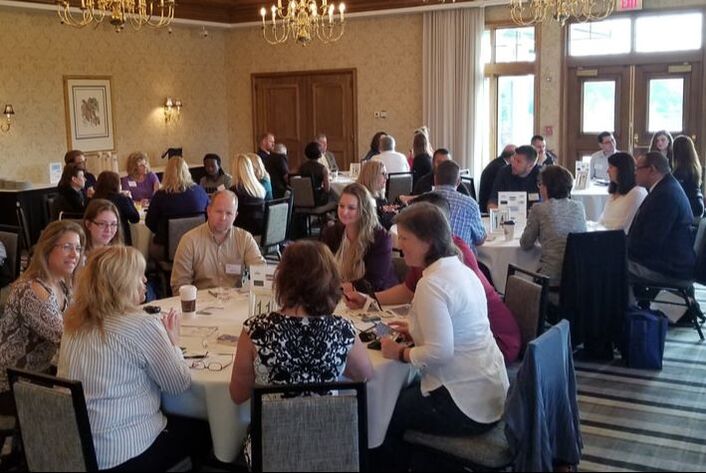 Come connect with the brightest minds and leaders in our business community.
Members in Motion
is a Multi-Chamber, progressive breakfast of networking to exchange information and build business relationships.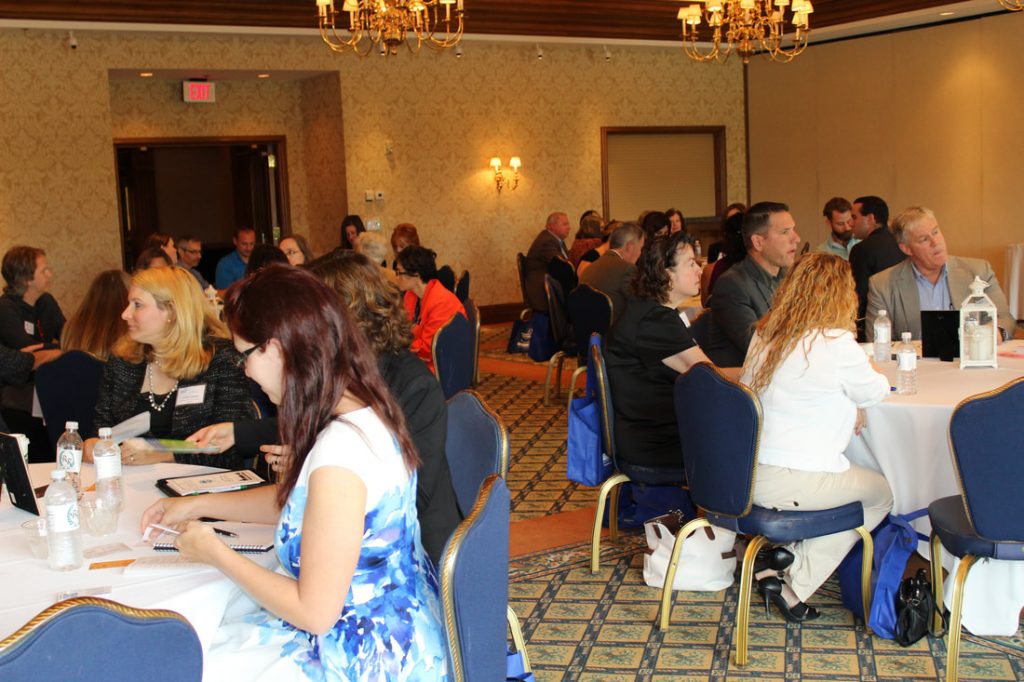 Once you have registered, take advantage of the opportunity to contribute your marketing item to the promo bags that will be given out to all participants.  One marketing item per business.
Thank you to our sponsor – Northwestern Medicine!
What is Members in Motion?
Members in Motion is a progressive Networking Breakfast that puts you with a table of others who are also looking to grow their businesses through networking. Over the course of a three round rotation, you will meet over twenty individuals who want to hear more about your business, as well as share information about their business. Registration is required and limited to three professionals per industry, one per company and fills up quickly.
Normally, we would have a Continental Breakfast. After the breakfast, you would be seated with a table (around 8) of individuals with the same goals in mind that you have - networking.  You will not be seated with any of your competition and you will not sit with the same person twice (unless some last minute registrants sneak in at your table). This year, Members in Motion will take place virtually via Zoom Meeting. However, the concept will be the same and Zoom will allow us to have break out rooms.
Each round will begin with everyone having three minutes to talk about who they are, what their business does, and answer a question (you will receive your questions in advance) asked by the breakout room facilitator, such as, "What businesses would best compliment your business?" After everyone has shared information about their business, the Zoom countdown clock will alert you to move to the next break out room and repeat the process with new contacts. After the second round there will be a break. You will be able to share your business cards virtually, via PowerPoint. By the end of the rotations, you should have had quality time with about 25 individuals, and open networking with many more.
You will be making Powerful, Professional, Connections! 
Who will attend Members in Motion?
Anyone looking to build their business through networking is welcome to attend. We are expecting about 80 businesses. Registration is limited to three professionals per industry and one per company. Our organizers want to ensure that registrants gain the best experience and meet diverse businesses. Registering early will allow our team to coordinate a successful event for you!
How to Prepare
Since this networking event is a little larger than what most people are used to, there are a few things that attendees should take into consideration. Take a look at what we have outlined below and come prepared.
Email your business card
Your business card will be available virtually! Email your business card to Donna Sather by Friday, Sept. 25, 2020.
Marketing
Normally, you would have the opportunity to drop off a marketing item to the "promo bags" that will be handed out to each attendee.  Since this is a virtually event, you can include a digital coupon or another online promotion. This is another great way to get your business name out there. Please email your digital materials to Donna Sather by Friday, Sept. 25, 2020.
Practice Talking About Your Business
Since you will have a few minutes to speak, make sure to practice talking a little more than usual about your business. Work on your introduction. Plan to mention what sets you apart from others; who is your ideal client, etc. The goal of your short "commercial" is to encourage people to want to know more about you and your company.
Don't Forget to Follow Up On Leads
People have always said, "The Fortune is in the Follow Up," and this applies to networking. You will meet a lot of people, all of whom are looking to build relations just like you. If you meet someone who may need your services, make sure to follow up with them. Also be on the lookout for people who may compliment your business. They often share the same pool of clients who may need your services, and these people can become valuable resources for referrals. Building relations will surely benefit your business, but you will have to be proactive and follow up on your leads.
To learn more contact  Donna Sather. She will be happy to answer any questions you may have.