Our INSPIRE LEVEL member puts their business among an elite group of members who are focused on achieving the mission of the Crystal Lake Chamber of Commerce.
 Welcome to Home State Bank
"Hometown professionals working together to build a stronger community."
Home State Bank opened its doors to McHenry County in 1915, and for 100 years we have been serving the McHenry County area. From the beginning, it has been our goal to create a better quality of life for our neighbors, and to work together to build a better community.
Our relationship to the community has remained as strong as it was from our beginning, and it continues to grow today. In the words of Home State Bank's President, Steven L. Slack, "We are not just out looking for loans and deposits, we are looking for long-term relationships."
At Home State Bank, we would like to help you and your neighbors. We invite you to explore this website to discover all the many products and services available to you from Home State Bank as well as our Minuteman Online Banking. There have been many changes throughout our 100+ year history. You will clearly see from the pictures in our timeline below. Our journey has had many twists and turns, however, the one thing that has remained constant is our focus on providing superior hometown customer service.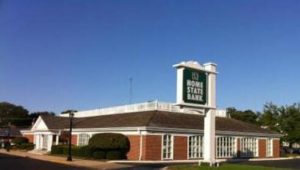 Main Bank Location 
40 Grant Street, Crystal Lake, 60014
815-459-2000
BANK BY PHONE:  815-261-9149
DRIVE-UP AND WALK-UP LOBBY
Mon thru Fri: 8:00 am to 6:00 pm
Sat: 8:00 am to 1:00 pm
LOBBY:   9:00 am to 5:00 pm Monday-Friday
9:00 am to 12:00 pm Saturday
Sunday closed
Full Service Banking Center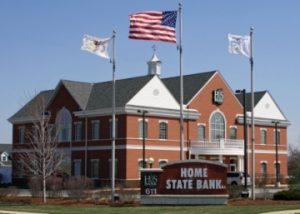 Commercial Lending Business Center
611 S. Main Street, Crystal Lake, IL 60014
815-459-2000
(Mailing) PO Box 1738
Crystal Lake, IL 60039-1738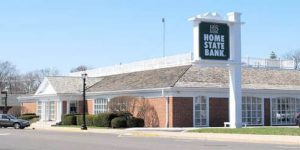 Rt 14 Banking Center
5999 Northwest Highway
Crystal Lake, IL 60014
815-477-1386
BANK BY PHONE:  815-261-9149
DRIVE-UP
Mon thru Fri: 8:00 am to 6:00 pm
Sat: 8:00 am to 1:00 pm
LOBBY-  9:00 am to 5:00 pm Monday-Friday
9:00 am to 12:00 pm Saturday
Sunday closed
Full Service Banking Center
24-Hour Night Depository Box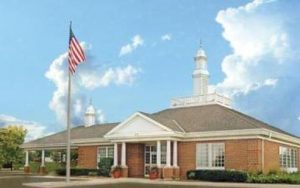 Lake In The Hills Banking Center
50 W. Acorn Ln.
Lake in the Hills, IL 60156
847-854-1386
BANK BY PHONE:  815-261-9149
DRIVE-UP
Mon thru Fri: 8:00 am to 6:00 pm
Sat: 8:00 am to 1:00 pm
LOBBY-  9:00 am to 5:00 pm Monday-Friday
9:00 am to 12:00 pm Saturday
Sunday closed
Full Service Banking Center
24-Hour Night Depository Box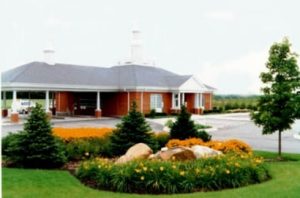 McHenry South Banking Center
4401 Prime Parkway
McHenry, IL 60050
815-759-2000
BANK BY PHONE:  815-261-9149
DRIVE-UP and WALK-UP LOBBY
Mon thru Fri: 9:30 am to 4 pm
Sat: 8 am to 1 pm
Sunday closed
24-Hour Night Depository
Woodstock Banking Center
124 S. Johnson St.
Woodstock, IL 60098
815-338-2000
BANK BY PHONE:  815-261-9149
DRIVE-UP
Mon thru Fri: 8:00 am to 6:00 pm
Sat: 8:00 am to 1:00 pm
LOBBY-  9:00 am to 5:00 pm Monday-Friday
9:00 am to 12:00 pm Saturday
Sunday closed
Full Service Banking Center
24-Hour Night Depository Box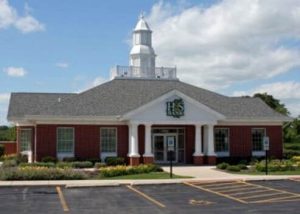 McHenry North Banking Center
3500 Diamond Dr.
McHenry, IL 60051
815-344-2131
BANK BY PHONE:  815-261-9149
DRIVE-UP
Mon thru Fri: 8:00 am to 6:00 pm
Sat: 8:00 am to 1:00 pm
LOBBY-  9:00 am to 5:00 pm Monday-Friday
9:00 am to 12:00 pm Saturday
Sunday closed
Full Service Banking Center
24-Hour Night Depository Box