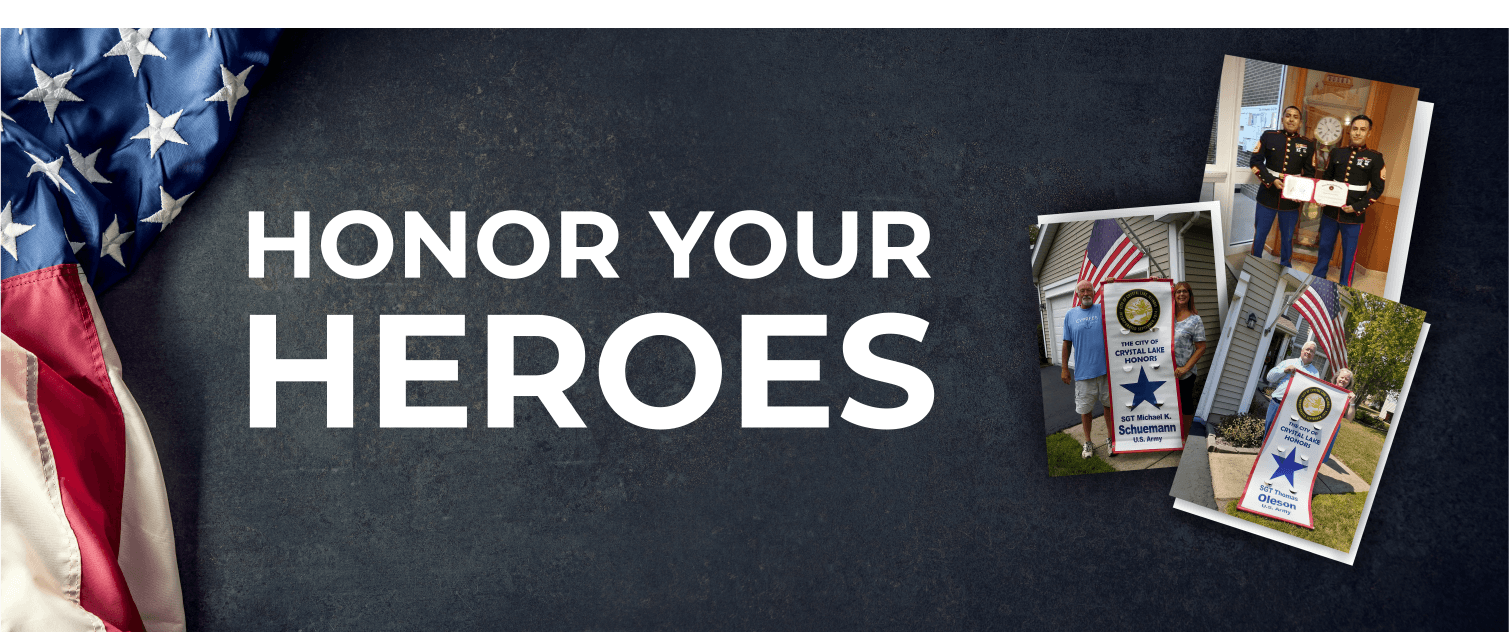 City of Crystal Lake Blue Star Banner Program

The American Legion rekindled the spirit of pride in our military men and women following the September 11th terrorists' attacks by initiating the Blue Star Banner Program in 2017. In February of that year, former Crystal Lake Mayor, Aaron Shepley and the Crystal Lake Chamber of Commerce adopted this program to recognize the men and women – our real heroes – on active duty who continue to sacrifice so much for our freedom.
The 6-foot tall Blue Star banners are created for Crystal Lake military members proudly serving our Country.  These are displayed for three to six-month periods along the Rt. 14 corridor known as "Heroes Row." This stretch of roadway runs from Dole Avenue to near Keith Street.
We invite you to learn more about this outstanding program and how you can recognize and celebrate the accomplishments of the men and women on active duty.