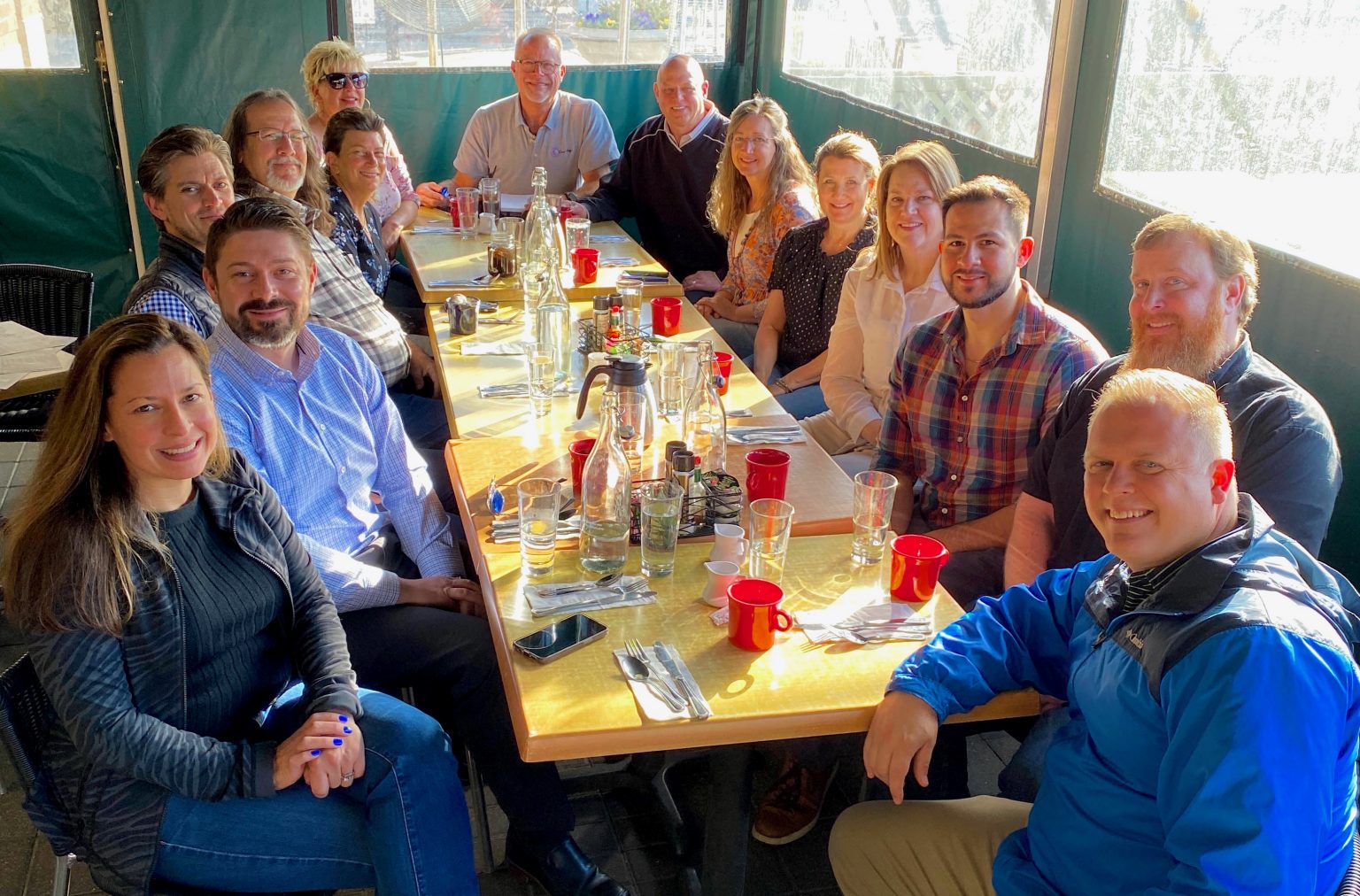 "Building Relationships While Building our Businesses"
The #1 Referral Network makes networking a positive and rewarding experience by building relationships between members through conversation and feedback, rather than strict networking requirements.
We build our businesses while helping our members develop their own ladders to success.  Although our weekly breakfast meetings are informal, our drive and determination are focused and well-planned.  We operate on the belief that referrals made from a position of trust, fellowship and knowledge of one another's unique strengths & offerings helps create good business opportunities for all while fostering a sense of community.
#1 Referral Network meets in-person every Wednesday morning at 7:30 a.m.
Call Jeff Rice at 815.245.2433 for details and location.
Paula Nowicki, Membership Development
Berkshire Hathaway Home Services Starck
330 W. Virginia Rd.
Crystal Lake, IL  60014
847.807.5201
pnowickirealtor
Craig Ameel
On Angels' Wings, Inc.
6500 Northwest Highway, 2D
Crystal Lake, IL 60014
224.805.6405
onangelswings.org
Carla Baldwin
Baldwin Web Design
101 N. Main St. Suite 12
Crystal Lake IL 60014
baldwinwebdesign.com
Wendy Basch
Advia Credit Union
7910 US Highway 14
Crystal Lake, IL 60012
wbasch@adviacu.org
847.612.8073
adviacu.org
Ty Bentley
Douglas Automotive / Great Water Garages
123 E. Virginia Road
Crystal Lake, IL 60014
847.381.0454
douglasautomotive.com
Robert Budron
RAES, Inc.
707 Nottingham Lane
Crystal Lake IL 60014
815.209.4369
robert@raes.solutions
Jeffrey DeHaan
Clearwater Capital Partners, LLC
2800 W. Higgins Rd.
Hoffman Estates, IL  60169
847.841.8650
ccpwealth.com