Our Chamber ... the business force and foundation connecting the community through integrity, leadership, value, growth, and service.
The mission of the Crystal Lake Chamber of Commerce is to create value and opportunity for our members with the belief that a positive business climate is an integral part of a healthy community.
The governing and policy making responsibilities of the Chamber are vested in the Board of Directors in accordance with the Chamber Bylaws. The Board controls the Chamber's property, is responsible for its finances and directs its affairs. The Board is composed of 21 members, consisting of 15 regular Directors, and six at large Directors.   Staff Liaison: Wendy Pratola
Board Meeting Minutes (Fiscal Year 2022 - 2023)

CPR Finance, LLC
P.O. Box 1992
Crystal Lake, IL 60039
815.355.4518
www.cprfinance.com
CPR Finance & Associates is an Equipment Financing/Leasing Specialist with 35 years in the industry.
The last 11 + years CPR Finance has served the market as an independent "Market Place Facilitator" in the Equipment Financing/Leasing industry.
CPR Finance offers equipment financing/leasing, SBA 7A and 504 commercial loans, working capital, lines of credit, AR and P.O. financing, as well as Term and Working Capital loans. As the President and owner, my focus is built around small to medium-sized businesses who do not get the attention they need and deserve in equipment financing and leasing industry.
Chamber Accomplishments:
• Board Member and Ambassador
• President's Award Winner 2013
• Chair - Leaders in Action and Monday Night Football
• Team leader – Community Harvest and Community Clean Up
• Committee Member – Finance Committee, Presidents Counsel, and 4th of July Parade
Community Awards/Accomplishments and other recognized positions:
• President and VP Operations of Prairie Ridge Booster Club 2010- 2012
• Board Member / President Braeburn Homeowners Association (2000–2009)
• Member of Healthcare Financial Management Association First Illinois Chapter
• Member of the National Association of Equipment Leasing Brokers

Social Indoor
P.O. Box 704
Crystal Lake, IL 60039-0704
815.382.5470
socialindoor.com
Social Indoor offers alternative out-of-home advertising concepts to McHenry County, Lake County, Kane County and Cook County in Northern Illinois. Reaching captive audiences is the key to successful advertising and we develop medias that can't be tuned out, turned off or missed. Social Indoor uses restroom billboards to key into captive audiences with disposable income while they are distraction free and open to new concepts.
Social Indoor billboards can be found in sports bars, fine dining, casual and family restaurants, golf courses, health clubs, beaches, and health clubs to name a few.
Our objective is to deliver an affordable branding concept that can be utilized by companies large and small.
Specialties: After purchasing advertising for two companies for over ten years, I have walked in my client's shoes and understand the importance of a good marketing mix. Different industries require different marketing mixes, however the key to success is the same for everyone; experiment with different forms, find what works, and stick with it.
Social Indoor of NW Chicago
Franchise Owner

Crystal Lake

Social Indoor provides captive advertising to socially active people while they are out spending disposable income. We live in a world of distraction, Social Indoor has found the one place where you can still get someone's undivided attention and build awareness and excitement for your brand.

President

Social Indoor of NW Chicago (formerly AllOver Media)

AllOver Media is a cutting-edge marketing company serving Chicago's Western and Northwest Suburbs. All Over Media specializes in Out-of-Home advertising, primarily with our Bathroom Billboards and Gas Pump Billboards.

The AllOver Media Indoor billboard looks like a piece of framed artwork. They feature a 17x 11 printed advertisement or a full 17x 22 printed poster. These ads attract attention and create interest! Our indoor billboards are currently installed in over 250 of Chicagoland's most popular and affluent restaurants, nightclubs, health clubs, sports bars and family fun centers. Our venues offer a captive audience that can be targeted by demographic and/or geographic profile. Clients can purchase a local area or the entire region. And best of all, people welcome the opportunity to read something while using the restroom. Imagine having ads that people enjoy seeing! …

Director of nationally accredited vocational school.


General Kinematics
5050 Rickert Road
Crystal Lake, IL 60014
815.455.3222
generalkinematics.com
Immediately after graduating from UW Platteville with a Bachelor of Science degree in Industrial Technology, Randy Smith started working at General Kinematics in 1980 as an Engineering Draftsman. Through the 80's and 90's, he moved through the ranks of engineering and field service positions and went on to obtain his MBA. In 1998, he was promoted to Director of Operations – Engineering, Manufacturing & Service until he was promoted yet again to VP Technical Services/Component Sales in 2003. In 2011, he officially became the General Kinematics VP of Technical Services with responsibilities focused in Strategic Global Initiatives.
In early 2014, Randy's role as Vice President of Technical Services has grown to also include total Global Quality responsibilities for General Kinematics.
Randy actively contributes time to the education process to encourage young people to seek careers in the engineering and technology fields (STEM) in the local grades schools, high schools, numerous colleges and tech schools.
In October of 2013, Randy Smith received the illustrious 'Outstanding Alumnus Award' in recognition of contributions to his profession and community from the College of Business, Industry, Life Science and Agriculture from his alma mater, University Of Wisconsin-Platteville.
He continues his involvement with the UW Platteville serving as an advisory board member for both the College of Engineering and College of Business Industry and Communications.
Randy is an active member of the AFS community, contributing time and resources in training for the foundry and other industries.
General Kinematics is the premier manufacturer of vibratory equipment for the processing of bulk materials. For more than 50 years, GK has lead technological advancements in vibratory equipment for the foundry, mining, and bulk processing industries. GK's patented Two-Mass technology operates vibratory equipment with less horsepower and more accuracy. The company also has an unparalleled Parts & Service division that provides 24/7/365 customer service and support along with same day shipping on all off the shelf, in-stock items. With over 40,000 installations in 35 countries and our 100% Process Guarantee, General Kinematics means: Leadership in Vibrating Process Equipment.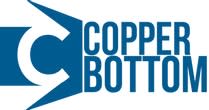 Copper Bottom, Inc.
224.247.4893
copperbottominc.com
I am the Founder and CEO of Copper Bottom, a business consulting firm located near Chicago. My firm specializes in small business and nonprofit transformations through financial and cultural reformation.
Our Consulting and Financial Management Services include:
+A comprehensive Financial Analysis to identify areas of loss or inefficiency.
+A cultural review to improve employee satisfaction, reduce turnover, and make hiring practices more efficient.
+Implementation via intimate partnership — We work right alongside you while you navigate our suggested process improvements.
+Full-Service Bookkeeping and Reporting — We set up systems to track business performance so we can measure the results of our changes.
We're on a mission to make the world a better place by helping small businesses and non-profits thrive.

First Institute
790 McHenry Avenue
Crystal Lake, IL 60014
815.459.3500
firstinstitute.edu
In the late 1970s and early 1980s, Ron and Judy Beier ran a travel agency and were having trouble finding qualified travel agents to help them with their business. Recognizing a need, they decided to provide training and First Institute was born.
In 1982, First Institute opened its doors in a two-story house in Crystal Lake, Illinois. The travel agency operated upstairs, while a classroom was located on the first floor. By day, the Beiers ran their travel business, and in the evening, they taught classes using the Computer Reservation System.
In 1989 First Institute and Travel First moved to its current location at 790 McHenry Avenue in Crystal Lake. This is also when First Institute received accreditation from our current accrediting commission, ACCET.
Though Ron and Judy have since retired, First Institute remains a family business, with their sons Eric and Kurt guiding us forward. Won't you join our family too?
Executive Director
Big Brothers Big Sisters of McHenry County
McHenry County, Illinois
The Big Brothers Big Sisters Mission is to help children reach their potential through one-to-one relationships with mentors that have a measurable impact on youth.
The Big Brothers Big Sisters Vision is successful mentoring relationships for all children who need and want them, contributing to brighter futures, better schools, and stronger communities for all.
Crystal Lake Chamber of Commerce
Member of the Board of Directors

The Crystal Lake Chamber of Commerce was founded in 1940 to promote, support, and expand businesses and is committed to fostering an environment which creates jobs, enhances economic opportunities and improves the quality of life for Crystal Lake and the surrounding areas. The governing and policy making responsibilities of the Chamber are vested in the Board of Directors in accordance with the Chamber Bylaws. The Board controls the Chamber's property, is responsible for its finances and directs its affairs. …

Crystal Lake Young Professionals
Division Chair
Feb 2015 – Jul 2017

The Crystal Lake Young Professionals are young business men and women committed to connecting tomorrow's leaders through providing opportunities to grow professionally while serving the community. The Chairman of the Board leads the direction of the group and oversee's all group activities and fiduciary responsibilities.

Home of the Sparrow, Inc.

Vice President of Operations

Managing all technology, human resources, asset management and affordable housing for Home of the Sparrow,Inc. Area's of responsibilities oversee over 160,000 square feet building space and over 85 employees.

Operations Manager

McHenry Illinois

Managing IT Department, Human Resource Department & Asset Management department for over 100,000 square feet of Home of the Sparrow's building assets.
Miami University Equestrian Center

Administratve Assistant

Oxford, Ohio

Assisted with paperwork and equine maintenance along with summer camps and Kniesiology and Health classes offered through Miami University.

Writing Consultant

Oxford, Ohio

Provided help to undergraduate and graduate students with writing, specializing in psychology research and creative writing. In last year, also served as an aid to new undergraduate faculty educating and evaluating how assignments and exams were written specializing in psychology and history.
Northwestern University - Kellogg School of Management

Kellogg Executive Scholars Certificate in Nonprofit Management

 – 

Leaders of nonprofit organizations face many new challenges in this increasingly competitive world. The Center for Nonprofit Management provides outstanding academic programs for nonprofit practitioners to hone their skills and to develop additional competencies to take their enterprises to even greater success.

Leadership Greater McHenry County (LGMC)

Field Of Study Servant Leadership

 – 

To educate and inspire professionals to engage in community leadership.

Charmm'd Foundation Peer Advisory Group

 – 

Charmm'd mission: Strong Leaders. Collaborative Organizations. Healthy Communities...Today, Tomorrow and Beyond.

Providing facilitation, guidance, and practice opportunities for targeted leadership development through executive peer advisory groups. Areas of focus include: how to value and lead strategic conversations, effective relationship and team building, dynamic communication, creative problem solving, and many others.
Committee Member and School Drive Coordinator
Community Harvest
Aug 2015 – Nov 2017
Cause Social Services
Crystal Lake Community Harvest combines the efforts of the Crystal Lake Chamber and the Crystal Lake Food Pantry to collect food and funds throughout the fall season. The food donations are then distributed to local families, for use during the winter months.
Lakeside Fest Committee Member

Lakeside Legacy Arts Park

Mar 2015 – Jul 2018

Cause Arts and Culture

Serving to organize a weekend festival that benefits Lakeside Legacy Arts Park (local non-profit) held in July where thousands of people come to celebrate the Fourth of July weekend with food, drink, music and carnival attractions.

Specifically in charge of volunteer recruitment and set up of the beer garden.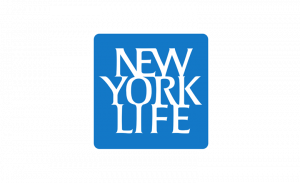 New York Life
520 Lake Cook Rd., Suite 600
Deerfield, IL 60015
847.471.4556
www.newyorklife.com/agent/sbrown11
Accomplishments
2022 President's Award Recipient
Chamber Board of Directors
Helping clients understand their options and achieve their goals are what make my job so rewarding. Every client is unique, so together we can develop a personalized approach that meets today's needs and tomorrow's as well.

Crystal Lake Bank & Trust
5100 Northwest Highway
Crystal Lake, IL 60014
815.479.5200
crystallakebank.com
With more than 30 years of banking experience, Pierre Garcia provides the highest level of service for all your financial needs.

Fairway Independent Mortgage
9205 S. Illinois Rte. 31
Lake in the Hills, IL 60156
847.343.0397
fairwayindependentmc.com
Highly motivated professional who is seen by others as competent and innovative with an outstanding business awareness. Excellent project management, tracking, reporting and analysis. Proven record of success in developing and implementing strategies to exceed plan and objectives. Expert in full life-cycle sales tactics -- prospecting, needs analysis, negotiation, proposal creation, and closing.
Subject Matter Expertise:
MORTGAGE LOAN ORIGINATION (1865316)
-- Home Equity Conversion Mortgage (Reverse Mortgage)
-- Federal Mortgage-Related Laws
-- General Mortgage Knowledge
-- Ethics
-- Mortgage Loan Origination Activities
-- Uniform State Content
TELECOMMUNICATIONS
-- Channel Management
-- Contract Management
-- Project Management

Exemplar Financial Network
413 E. Terra Cotta Avenue
Crystal Lake, IL 60014
815.459.4550
exemplarfn.com
With a focus on helping people create a plan and shape their future, Cameron Hubbard's favorite thing about the financial planning business is to see people inspired and start working toward their long term goals. Cameron is motivated by witnessing people live the dream that was once a distant vision.
Cameron joined the team at Exemplar Financial Network in 2010 as Director of Research.  He has completed his Series 7, 63 & 65 (held with LPL) exams. In 2017 Cameron completed his Accredited Investment Fiduciary® (AIF®) and in 2018 completed his Retirement Income Certified Planner (RICP®). Cameron is also a licensed insurance agent.
Outside the office, Cameron dedicates time to the community he is proud to have grown up in.  Elected in 2013, Cameron currently serves the City of Crystal Lake as a City Councilman.  He also serves as a member of the Leadership Greater McHenry County (LGMC) Board of Trustees. As an Eagle Scout, Cameron has a passion for leadership.
Currently living in Crystal Lake with his wife Ashley, son Nolan, daughter Quinn, and dog Jameson, Cameron is also an experienced hiker and has hiked the Grand Canyon three times, a ten mile section of the Great Wall of China and a 30 mile section of The Inca Trail finishing at Machu Picchu.  When he's not volunteering, hiking or enjoying the company of his family you will find Cameron running, fishing, or golfing.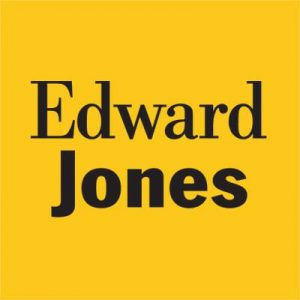 Edward Jones Investments
110 N. Brockway
Palatine, IL 60067
847.359.9888
edwardjones.com
Experienced sales professional/relationship builder with a demonstrated history of working in the financial services, custom software, marketing and IT industries. Skilled in Microsoft Office, Sales, Account Management, Building and Keeping Existing Relationships, Marketing, Custom Software, Sales Presentations, and Business Development.
As an Edward Jones financial advisor, I believe it's important to invest my time to understand what you're working toward before you invest your money. It's also important to understand the level of risk you're comfortable accepting when investing so we can balance it with the steps necessary to reach your long-term goals.
Whether you're planning for retirement, saving for college for children or grandchildren, or just trying to protect the financial future of the ones you care for the most, we can work together to develop specific strategies to help you achieve your goals. We can also monitor your progress to help make sure you stay on track or determine if any adjustments need to be made. Throughout it all, we're dedicated to providing you top-notch client service.
But we're not alone. Thousands of people and advanced technology support our office so we can help ensure you receive the most current and comprehensive guidance. In addition, we welcome the opportunity to work with your attorney, accountant and other trusted professionals to deliver a comprehensive strategy that leverages everyone's expertise. Working together, we can help you develop a complete, tailored strategy to help you achieve your financial goals.

Weyers McKeever Financial Partners
9201 South IL St. Route 31
Lake in the Hills, IL 60156
Lake in the Hills
815.455.5292
weyersmckeeverfinancialpartners.com
Scott McKeever is his clients' lead financial advisor. He is reliable, understanding, and committed. What this means to you is that he takes the time to learn about you personally and to find the correct investments for your situation. He works for your best interest and cares about your well-being.  He holds over 15 years of experience in the financial services industry and has been a partner at Weyers McKeever since 2009. Scott attended Carroll University where he received a BS in Biology and Illinois State University where he earned a MS in Sports Medicine.
Scott believes that the real benefit to you is having a financial advisor who works hard on your behalf and is committed to always being there for you.
Prior to joining Weyers McKeever, Scott was a Registered Investment Advisor Representative at One America Securities, LaSalle Bank/Bank of America, First American Bank, and New England Financial/MetLife. Scott collaborates with other professionals, specifically in banking, law and mortgage fields so that every client has a uniquely customized, integrated and coordinated investment plan.
Scott serves on the Board of Directors of the Crystal Lake Chamber of Commerce, is an active member of the Community Foundation for McHenry County's Planned Giving Advisory Board, and the Crystal Lake Food Pantry's Families Feeding Families and Community Harvest committees.  He resides in Woodstock, Illinois.
Scott McKeever is a Registered Representative and Investment Adviser Representative of Equity Service, Inc. (ESI). Member FINRA/SIPC (finra.org/sipc.org) 123 N. Wacker Drive, Suite 600, Chicago, IL 60606 312) 236-2500. Weyers McKeever Financial Partners is independent of ESI.
Scott offers securities in the following states: Arizona, California, Colorado, Florida, Iowa, Illinois, Indiana, Kansas, Michigan, Minnesota, North Dakota, Nebraska, New York, Tennessee, Washington, and Wisconsin. He offers investment advisory services in all states. He is insurance licensed in the following states: Arizona, California, Colorado, Illinois, Minnesota, and North Dakota.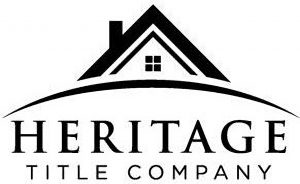 Heritage Title Company
4405 Three Oaks Rd.
Crystal Lake, IL 60014
815.479.8400
htc24x7.com
Don't let title issues become a stumbling block for your real estate transaction wheter you are the buyer, the seller, an attorney, the bank or the lender it is important to have a team that is ready to help all parties involved. We have been involved for many years in this industry and can help your peace of mind to make due diligence and excellent processes are followed.  Below are some of the things that everyone should be aware of when making sure a title is clear to be legally purchased.
Mechanic's liens are a common during home improvements. A general contractor or anyone providing services to improve a property can file a lein before starting work. It is done to protect their rights with the homeowner and ensures that they will be paid for work rendered. The problems start typically when the lein is forgotten and the filer does not remove the lein from the properties title.  Depending on state laws whcih vary the procedure for resolving these can be different. These issues can be resolved but can become time consuming and delay the final sale of the property.
This is only one example of the types of issues that title companies work through when verifing that the title is clear for purchase. And many times we can resolves these in a timely manner to allow the sale to move forward. We help to make sure things go smoothly and typically the seller is never even aware of defects to the title that might have existed. Through teamwork, excellent customer service and great processes, Heritage Title Company enjoys the role we play in helping people with their real estate needs.
Kathryn I. Martens (KIM)
Ambassador Division Chair
Member Emeritus
Retired From: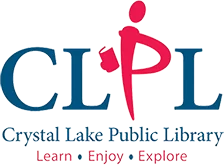 Crystal Lake Public Library
126 W. Paddock St
Crystal Lake, IL 60014-6194
815.459.1687
crystallakelibrary.org
Accomplishments
Chamber Board of Directors (Chair 2002-2003)
Ambassador since 2003 (Chair 2007-2008)
Member of the Year 2003
You Can Count on Me Award 2007
Presidential Award of Excellence 2009
Pride in Crystal Lake Award (PICA) 2011
Athena Award 2016

Northwestern Medicine
nm.org
Centegra Health System / Northwestern Medicine
Chief Nurse Executive

Feb 2018 – Present

McHenry, Illinois

Director of Emergency Services

4201 Medical Center Drive

McHenry, Illinois 60050

Home State Bank N.A.
40 Grant St.
Crystal Lake, IL 60014
815.459.2000
homestateonline.com
Home State Bank opened its doors to McHenry County in 1915, and for over 100 years we have been serving the McHenry County area. From the beginning, it has been our goal to create a better quality of life for our neighbors, and to work together to build a better community.
Our relationship to the community has remained as strong as it was from our beginning, and it continues to grow today. In the words of Home State Bank's President, Steven L. Slack, "We are not just out looking for loans and deposits, we are looking for long-term relationships."
At Home State Bank, we would like to help you and your neighbors. We invite you to explore this website to discover all the many products and services available to you from Home State Bank as well as our Minuteman Online Banking. There have been many changes throughout our 100+ year history. You will clearly see from the pictures in our timeline below. Our journey has had many twists and turns, however, the one thing that has remained constant is our focus on providing superior hometown customer service. 

Advocate Good Shepherd Hospital
advocatehealth.com
- Oversee the daily operations and strategic development of the Health Management Center. The Health Management Center is a hospital-based, outpatient chronic care clinic. Services currently include Anticoagulation Management, Congestive Heart Failure, Diabetes Education and Medication Management, Weight Management and Wound Care.
- Oversee operations of the Center for Health and Integrative Medicine, including acupuncture, yoga, medical massage, psychotherapy, aromatherapy, and concierge.
Samantha Wagner
Minuteman Press

Minuteman Press
835 Virginia Rd., Unit G
Crystal Lake, IL 60014
815.477.2700
minutemancl.com
Samantha's objective in her position with Minuteman Press Crystal Lake is to help both small and large business' have the best quality branding for all Marketing products; from business cards, envelopes and signage to packaging, promotional products and more. This can be achieved by a friendly consultation with our Minuteman Team. We are all in this together; your success is our success.
Below are reasons why people choose to work with Samantha and Minuteman Press Crystal Lake;
* Top Notch Quality – We keep our equipment up to date to make sure you are always receiving the industry standard of excellence
* Friendly and Competent Customer Service – We strive to make sure every customer feels confident in their order. We are a family business and when you work with us, you are a part of the family.
* Heads Customer Relations – She encourages communication. Good, Bad, Indifferent. We want every customer to be just as excited for their project as Samantha gets.
* Next Level Printing – Need or Want a Marketing Piece that excites and wows your clientele? We can help with high end printing methods and out of the box promotional items so you stand out from the crowd.
Samantha is available to answer any questions you may have or she is always willing to be a sounding board for new ideas about your marketing needs and will happily give you the direction your company needs.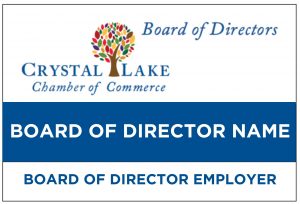 Be on the lookout for Board members at Chamber events!