Our Chamber ... the business force and foundation connecting the community through integrity, leadership, value, growth, and service.
The mission of the Crystal Lake Chamber of Commerce is to create value and opportunity for our members with the belief that a positive business climate is an integral part of a healthy community.
The governing and policy making responsibilities of the Chamber are vested in the Board of Directors in accordance with the Chamber Bylaws. The Board controls the Chamber's property, is responsible for its finances and directs its affairs. The Board is composed of 21 members, consisting of 15 regular Directors, and six at large Directors.   Staff Liaison: Wendy Pratola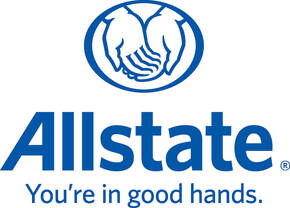 10 Virginia Road
Crystal Lake, IL 60014
815.459.8300
Agency Owner
Gary Bonick is the owner of Allstate - Bonick Agency, Ltd. and is the Chair of the Board of Directors of the Crystal Lake Chamber of Commerce. He served as Chair of the President's Council for three years. Gary was a member of the Monday Night Football committee for many years as well as serving on the Community Harvest Committee. Community Harvest is an annual event which collects food and money to benefit the Crystal Lake Food Pantry.
Gary has received many honors including the Pride In Crystal Lake Award in February, 2020 and the Crystal Lake Chambers' Presidential Award of Excellence in 2017.  He also achieved industry designations from The Life Underwriting Training Council and the Society of Certified Insurance Councilors
In addition to his Chamber work, Gary serves on the Turning Point Board of Directors as Vice-President. He coordinates the Purple Purse collection drive every year to benefit Turning Point of McHenry County.  They have donated over $35,000 and numerous items over the last three years to benefit clients of Turning Point.
He was past president of NAIFA McHenry County for two years.  As an Allstate agent, Gary had qualified for the company's Honor Ring, National Conference and other awards.
At Allstate, Gary provides quality insurance products to help our clients protect their most valuable assets including their homes, automobiles, boats, motorcycles, RV's.  In addition, we protect our clients' families against a catastrophic loss of income, by providing a vast portfolio of life insurance solutions.  They also help business owners retain employees by offering a robust workplace benefits program.
Gary and his wife, Leslie, and their two boys are proud to reside in Crystal Lake. Leslie works for District 47 and where both of their boys attend school.

4031 W. Dayton Street
McHenry, IL 60050
(815) 344-1230
Director of Development
Experience
Director Of Development
Pioneer Center for Human Services
Dates Employed Oct 2018 – Present
Employment Duration 1 yr 10 mos
Location McHenry, IL. Pioneer Center is a non profit agency dedicated to empowering individuals to achieve their full potential by helping them to lead a dignified life of well-being, independence, and inclusion. We do this through our 3 pillars of service. They are Developmental Disabilities, Behavioral Health, and Homeless Services. For 60 years Pioneer Center for Human Services has served those in need in McHenry County and continues to grow through the great support of the community.
Workplace Consultant
Interiors for Business, Inc.
Dates Employed Sep 2015 – Oct 2018
Employment Duration 3 yrs 2 mos My responsibilities at Interiors for Business are to assist all types of companies to more efficiently utilize their space, understand the latest trends in the office furniture industry, and to attract and retain the best employees by providing a work environment that is exemplary. Our partnership with Steelcase allows us access to the latest and best in office research and to practically apply that information to better serve our clients. …
Financial Professional
Financial Partners
Dates Employed May 2014 – Sep 2015
Employment Duration 1 yr 5 mos
Location Crystal Lake, IL Provide Financial and protection guidance to families and businesses that focus on outcomes and goals. The approach I take is one that looks at the whole person and their economic life value to ensure that we protect, preserve, and invest their most valuable assets. I take a holistic approach using economic based principles and a mix of financial strategies and products. Because I am not tied to one company's products, I can be truly independent and help guide my clients to what is best for them. …
Director of Business Development
Environments That Work
Dates Employed Sep 2010 – Feb 2014
Employment Duration 3 yrs 6 mos
Location St. Charles , IL My responsibilities included developing new business, developing vendor/manufacturer relationships, and managing the project team.
Sales Manager
OM Workspace
Dates Employed Sep 2009 – Jun 2010
Employment Duration 10 mos As Sales Manager for OM Workspace, the furniture division of Office Max, I was responsible for leading 11 salespeople. This included developing sales strategies, conducting meetings, and making sales calls with my salespeople.
Education
Volunteer Experience
Past Chairman Of The Board - Crystal Lake Chamber of Commerce
Dates volunteered Jan 2010 – Present
Volunteer duration 10 yrs 7 mos
Cause Economic Empowerment The Crystal Lake Chamber of Commerce creates value and opportunity for our members with the belief that a positive business climate is an integral part of a healthy community.
Committee Member - Community Harvest Crystal Lake
Dates volunteered Jun 2011 – Present
Volunteer duration 9 yrs 2 mos
Cause Social Services Annual Crystal Lake Food Pantry food drive
Performer
Musicians On Call
Dates volunteered Jan 2018 – Present
Volunteer duration 2 yrs 7 mos
Cause Health Delivering the healing power of music.
Committee Chairman - Families Feeding Families
Dates volunteered Sep 2015 – Present
Volunteer duration 4 yrs 11 mos
Cause Social Services Families Feeding Families is an annual fundraiser for the Crystal Lake Food Pantry and is the kickoff to the Community Harvest Event held every fall. The fundraiser is a family friendly festival with entertainment and food. It raises money and food donations for the local food pantry.
Crystal Lake Bank and Trust Company, N.A.
Pamela Bialas, NMLS #769189
Vice President
Retail Banking
Nov 1997 – Present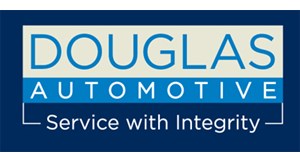 Douglas Automotive
123 E. Virginia Rd.
Crystal Lake, IL 60014
815.356.0440
douglasautomotive.com
Owner, Douglas Automotive, a full-service automotive repair company with three Illinois shop locations:  Crystal Lake, Fox River Grove and Barrington.  Founded in 1993, the company continues to stand by its mission: To make automotive repair understandable and convenient while reducing cost of ownership.
Barrington Chamber of Commerce Executive Committee
ASA Board President
Member, Shop Fix Academy
Willow Creek Cars Ministry
Willow Creek Camp Paradise
Member Barrington Service contractors
Crystal Lake Chamber
Board Chairman
Finance Committee
Ambassador
Presidential Award Recipient
Pica Award Recipient
Business of the Year Recipient
Network #1 Participant
Chamber Accomplishments
Past Chamber Board Chairman 2017-2018
Chamber Board of Directors Member since 2013
Ambassador since 2019
Finance Committee Member
Presidential Award of Excellence 2012
Executive Director
Big Brothers Big Sisters of McHenry County
McHenry County, Illinois
The Big Brothers Big Sisters Mission is to help children reach their potential through one-to-one relationships with mentors that have a measurable impact on youth.
The Big Brothers Big Sisters Vision is successful mentoring relationships for all children who need and want them, contributing to brighter futures, better schools, and stronger communities for all.
Member of the Board of Directors

Crystal Lake Chamber of Commerce

Crystal Lake, Illinois

The Crystal Lake Chamber of Commerce was founded in 1940 to promote, support, and expand businesses and is committed to fostering an environment which creates jobs, enhances economic opportunities and improves the quality of life for Crystal Lake and the surrounding areas.The governing and policy making responsibilities of the Chamber are vested in the Board of Directors in accordance with the Chamber Bylaws. The Board controls the Chamber's property, is responsible for its finances and directs its affairs. …

Chairman of the Board

Crystal Lake Young Professionals

Feb 2015 – Jul 2017

Crystal Lake, Illinois

The Crystal Lake Young Professionals are young business men and women committed to connecting tomorrow's leaders through providing opportunities to grow professionally while serving the community. The Chairman of the Board leads the direction of the group and oversee's all group activities and fiduciary responsibilities.
Home of the Sparrow, Inc.

Vice President of Operations

Managing all technology, human resources, asset management and affordable housing for Home of the Sparrow,Inc. Area's of responsibilities oversee over 160,000 square feet building space and over 85 employees.

Operations Manager

McHenry Illinois

Managing IT Department, Human Resource Department & Asset Management department for over 100,000 square feet of Home of the Sparrow's building assets.
Miami University Equestrian Center

Administratve Assistant

Oxford, Ohio

Assisted with paperwork and equine maintenance along with summer camps and Kniesiology and Health classes offered through Miami University.

Writing Consultant

Oxford, Ohio

Provided help to undergraduate and graduate students with writing, specializing in psychology research and creative writing. In last year, also served as an aid to new undergraduate faculty educating and evaluating how assignments and exams were written specializing in psychology and history.
Northwestern University - Kellogg School of Management

Kellogg Executive Scholars Certificate in Nonprofit Management

–

Leaders of nonprofit organizations face many new challenges in this increasingly competitive world. The Center for Nonprofit Management provides outstanding academic programs for nonprofit practitioners to hone their skills and to develop additional competencies to take their enterprises to even greater success.

Leadership Greater McHenry County (LGMC)

Field Of Study Servant Leadership

–

To educate and inspire professionals to engage in community leadership.

Charmm'd Foundation Peer Advisory Group

–

Charmm'd mission: Strong Leaders. Collaborative Organizations. Healthy Communities...Today, Tomorrow and Beyond.

Providing facilitation, guidance, and practice opportunities for targeted leadership development through executive peer advisory groups. Areas of focus include: how to value and lead strategic conversations, effective relationship and team building, dynamic communication, creative problem solving, and many others.
Committee Member and School Drive Coordinator
Community Harvest
Aug 2015 – Nov 2017
Cause Social Services
Crystal Lake Community Harvest combines the efforts of the Crystal Lake Chamber and the Crystal Lake Food Pantry to collect food and funds throughout the fall season. The food donations are then distributed to local families, for use during the winter months.
Lakeside Fest Committee Member

Lakeside Legacy Arts Park

Mar 2015 – Jul 2018

Cause Arts and Culture

Serving to organize a weekend festival that benefits Lakeside Legacy Arts Park (local non-profit) held in July where thousands of people come to celebrate the Fourth of July weekend with food, drink, music and carnival attractions.

Specifically in charge of volunteer recruitment and set up of the beer garden.

9201 South IL Route 31
Lake in the Hills, IL 60156
815.455.5292
McKeever_Scott@nlgroupmail.com
www.weyersmckeeverfinancialpartners.com
Partner and Financial Advisor
Scott McKeever is his clients' lead financial advisor. He is reliable, understanding, and committed. What this means to you is that he takes the time to learn about you personally and to find the correct investments for your situation. He works for your best interest and cares about your well-being.  He holds over 15 years of experience in the financial services industry and has been a partner at Weyers McKeever since 2009. Scott attended Carroll University where he received a BS in Biology and Illinois State University where he earned a MS in Sports Medicine.
Scott believes that the real benefit to you is having a financial advisor who works hard on your behalf and is committed to always being there for you.
Prior to joining Weyers McKeever, Scott was a Registered Investment Advisor Representative at One America Securities, LaSalle Bank/Bank of America, First American Bank, and New England Financial/MetLife. Scott collaborates with other professionals, specifically in banking, law and mortgage fields so that every client has a uniquely customized, integrated and coordinated investment plan.
Scott serves on the Board of Directors of the Crystal Lake Chamber of Commerce, is an active member of the Community Foundation for McHenry County's Planned Giving Advisory Board, and the Crystal Lake Food Pantry's Families Feeding Families and Community Harvest committees.  He resides in Woodstock, Illinois.
Scott McKeever is a Registered Representative and Investment Adviser Representative of Equity Service, Inc. (ESI). Member FINRA/SIPC (finra.org/sipc.org) 123 N. Wacker Drive, Suite 600, Chicago, IL 60606 312) 236-2500. Weyers McKeever Financial Partners is independent of ESI.
Scott offers securities in the following states: Arizona, California, Colorado, Florida, Iowa, Illinois, Indiana, Kansas, Michigan, Minnesota, North Dakota, Nebraska, New York, Tennessee, Washington, and Wisconsin. He offers investment advisory services in all states. He is insurance licensed in the following states: Arizona, California, Colorado, Illinois, Minnesota, and North Dakota.
TC115359(0720)1
McKeever_Scott@nlgroupmail.com
www.weyersmckeeverfinancialpartners.com

620 Dakota Street
Crystal Lake, IL 60014
815.455.2828
sblock@mc708.org
www.mc708.org
Executive Director
Scott A. Block MA, LCPC, CADC, CCJP, CCM – Scott has a Master's Degree in Counseling, is a Licensed Clinical Professional Counselor, a Certified Alcohol and Other Drug Counselor, a Certified Criminal Justice Addictions Professional, and a Certified Court Manager. Scott is the Executive Director of the McHenry County Mental Health Board (MHB) and in this capacity he is primarily responsible for policy development and implementation, community organizing and engagement, and most importantly, strengthening McHenry County through identifying, planning, coordinating, fostering development, and contracting for quality mental health, substance use, and intellectual and developmental disability related services. Scott sits on numerous local/state committees and he is the current President of the Association of Community Mental Health Authorities of Illinois. He is also an adjunct professor at Aurora University in the School of Social Work with a focus on substance use and addictions.
Awards
C-Suite Award (2020)

Northwest Herald/Shaw Media "Everyday Hero Award" (2020)

Community Behavioral Health Association of Illinois "Ellen T. Quinn Award" (2018)

Illinois Workforce Partnership Award "Innovative Solutions Award" (2014)

Turning Point "Peace and Justice Award" (2013)

McHenry County Business Journal "10 Under 40 Award" (2009)
 
Scott resides in Crystal Lake with his wife and two daughters. They enjoy taking advantage of all Crystal Lake's offerings as a family friendly community.

444 S Illinois Rte 31 #104,
Crystal Lake, IL 60012
(815) 477-8000
 Owner, Miller Verchota, Inc.
Experience
Partner
Miller Verchota, Inc.
Dates Employed 2000 – Present
Employment Duration 20 yrs
Location Crystal Lake, Illinois Local CPA firm working with small to medium size businesses. Full CPA firm providing services for individual and business income tax preparation and planning, audits, compilation and reviews, business valuations, litigation support and estate and fiduciary returns and planning.
Accountant
CPA firm
Dates Employed May 1994 – Aug 2000
Employment Duration 6 yrs 4 mos
Location Crystal Lake Owned and operated an accounting and computer consulting business, A Better Accounting Service,
Accountant/Owner operator
A Better Accounting Service
Dates Employed Sep 1990 – May 1994
Employment Duration 3 yrs 9 mos
Location Johsburg, IL Concentrations have been in the tax, estate, audit, and valuation areas.
Education

Licenses & Certifications
Certified Public Accountant
Issued date and, if applicable, expiration date of the certification or license Issued Feb 2002 No Expiration Date
STACY BROWN
Contact me
---
My approach.
Helping clients understand their options and achieve their goals are what make my job so rewarding. Every client is unique, so together we can develop a personalized approach that meets today's needs and tomorrow's as well.
Helping clients understand their options and achieve their goals are what make my job so rewarding. Every client is unique, so together we can develop a personalized approach that meets today's needs and tomorrow's as well.

 8600 US Highway 14, Suite 102
Crystal Lake, IL 60012
815.355.4518
 Owner/President/CEO
CPR Finance & Associates is an Equipment Financing/Leasing Specialist with 35 years in the industry.
The last 11 + years CPR Finance has served the market as an independent "Market Place Facilitator" in the Equipment Financing/Leasing industry.
CPR Finance offers equipment financing/leasing, SBA 7A and 504 commercial loans, working capital, lines of credit, AR and P.O. financing, as well as Term and Working Capital loans. As the President and owner, my focus is built around small to medium-sized businesses who do not get the attention they need and deserve in equipment financing and leasing industry.
Chamber Accomplishments:
• Board Member and Ambassador
• President's Award Winner 2013
• Chair - Leaders in Action and Monday Night Football
• Team leader – Community Harvest and Community Clean Up
• Committee Member – Finance Committee, Presidents Counsel, and 4th of July Parade
Community Awards/Accomplishments and other recognized positions:
• President and VP Operations of Prairie Ridge Booster Club 2010- 2012
• Board Member / President Braeburn Homeowners Association (2000–2009)
• Member of Healthcare Financial Management Association First Illinois Chapter
• Member of the National Association of Equipment Leasing Brokers
Crystal Lake Engraving
9112 Butternut Drive
Crystal Lake, IL 60014
815.459.7877
Electrical and Mechanical Engineers - We make panel and machine labels
Businesses and Organizations that appreciate their staff achievements and retirements - We make plaques, crystal and acrylic awards.
Architects and Interior Designers - we make ADA and coordinated sign systems.
Crystal Lake Engraving was established in April 1983 and is run by Sondra Blankenburg and Dawn Gilman, a mother/daughter team. We work with our customers to satisfy any engraved sign need, whether it's finding suitable material, an unusual fastening requirement, or designing a special shape. We fill orders of any size, from a single tag to a complete interior sign system. Our products are competitively priced and we offer a fast turn-around time. Our professional affiliations include Chamber of Commerce memberships in Crystal Lake and Woodstock, Illinois. We also belong to the P & I, a national industry association.
Keller Williams Realty, Inc.

Founder, Listing Specialist

Office: (847) 496-0176
Cell: (847) 668-2384

Founder, Repta Residential | Keller Williams Success Realty

Aug 2016 – Present

Barrington

Founder, Repta Realty Group of Keller Williams

Aug 2016 – Present

Specializing in the North and Northwest suburbs. Beth partners with Keller Williams to bring solid web marketing strategies, professional photography, and beautifully-produced support materials to her clients. She takes deep satisfaction in helping people get where they want to be in their lives through selling their home or buying a new one.

Real Estate Consultant

@properties

Jan 2014 – Aug 2016

Libertyville, IL

Real Estate Consultant

Coldwell Banker Real Estate

Feb 2013 – Jan 2014

Barrington, IL

Specializing in the North and Northwest suburbs. Beth partners with Coldwell Banker to bring solid web marketing strategies, professional photography, and beautifully-produced support materials to her clients. She takes deep satisfaction in helping people get where they want to be in their lives through selling their home or buying a new one.

Walgreens

Project Manager

Jan 2006 – Mar 2007

Title

Senior Market Analyst

 2004 – Dec 2005

Title

Market Analyst

Feb 2000 – Dec 2003
Meet Repta Residential with Keller Williams Success Realty! We are an amazing team of talented real estate professionals who specialize in every aspect of Real Estate. Ranked #1 in Cary & and top 10 in McHenry County, we have successfully sold over 600 properties and continue to grow in volume annually. Our agents strive to get the highest value for your home, negotiate an average of 98% of the list price, and the homes that we sell average only 35 days or less on the market. We are up for any challenge!
Our founding Realtor® Beth Repta, uses her vast background of corporate real estate analysis to keep an eye on specific market trends in neighborhoods, and she analyzes that data quickly to net an absolute top dollar for your home! Beth has a true passion for guiding you in your investments and educating you in choosing the perfect properties for your future. Her fearless negotiating tactics will ensure your success. Beth's vision of top notch customer care is exuded through the work of her and her team of real estate rockstars.
Repta Residential offers guidance and hands-on assistance to prepare your home for its best presentation. Our certified Home Stager has a finger on the pulse of buyers' most popular trends, and focuses on decluttering, furniture placement, paint colors, and remodeling projects that guarantee the highest ROI. Make your home's first impressions count!
Staying on the cutting edge of the most effective marketing strategies is one way that we custom tailor our service to your specific needs. Print marketing, professional photos, targeted internet ads, and heavy social media presence are some of the techniques used to bring you top dollar for your property. Every home is unique and you deserve a team that knows exactly what needs to be done to get you in front of the largest audience.
Our deep roots within the community have allowed us to build positive, lasting relationships with a never-ending list of vendors including contractors, electricians, mortgage lenders, painters, landscapers & more! Even if you aren't looking to make a move just yet, please think of us if you ever find yourself needing a home maintenance referral!
So sit back, relax and enjoy the journey. Let us be your #1 trusted real estate resource.

450 W. IL Rt. 22
Barrington, IL 60010
847.381.9600
Vice President, Business Development, North Illinois
Trent Gordon is the Vice President of Business Development for the North Illinois geography of Advocate Aurora Health.  He has served on the Crystal Lake Chamber Board since 2017.
Trent grew up in the Kansas City area received his undergraduate degree (Philosophy and Economics) and graduate degree (Healthcare Administration) from Trinity University in San Antonio, Texas.
In addition to his Chamber work, Trent serves on a variety of local and national health care committees and boards, including Lutheran Campus Ministry of Illinois, Lake County Partners and the American Hospital Association Society for Healthcare Strategy and Market Strategy Development.  He is a Fellow in the American College of Healthcare Executives.  He loves to volunteer to coach his kids' volleyball teams through the local park district.
In his role at Advocate Aurora, Trent is responsible for the geographies around Advocate Condell Medical Center (Libertyville), Advocate Good Shepherd Hospital (Barrington) and Advocate Sherman Hospital (Elgin).  His primary focus is the growing clinical services in these areas, as well as physician recruitment, and ambulatory and service line development. 
Trent and his wife, Rebecca, and their two children reside in Grayslake. 
 
Trent.gordon@aah.org
https://www.advocateaurorahealth.org/
Kelly Roewer
Vice President-Banking Center Manager at Home State Bank / N.A.
Crystal Lake, Illinois, United States
Home State Bank / N.A.

Banking Center Manager and CDARs/ICS Bank Administrator

Jul 2013 – Present

Crystal Lake, Illinois

Vice President-Banking Center Manager

Jul 2013 – Present

Education

California State Polytechnic University-Pomona

Degree Name Bachelor of Science - BS

Field Of Study Management and Human Resources, with a Minor in Marketing Management

 

 

 381 South Main Street
Crystal Lake, IL 60014
815.479.9024
mhorist@amcombank.com
www.amcombank.com 
Vice President - Commercial Banking & Treasury Management Team Lead
In addition to his current position as Vice President Commercial Banking, Matt assumes the role of treasury management team leader as the bank takes their treasury management services to the next level. Matt is a proven commercial banker experienced with treasury management oversight. He focuses on all aspects of managing and enhancing the bank's rapidly growing treasury management services. These services are critical to meeting the daily operational needs of their commercial banking clients.
Matt has served on the Crystal Lake Board of Directors since 2016, including serving as board chair from 2019-2020. He has received many honors including the Crystal Lake Chambers' Presidential Award of Excellence in 2018.   In addition, Matt is the Immediate Past President of the Rotary Club of Crystal Lake Dawnbreakers.

American Community Bank & Trust was founded in 2000 by a group of local business leaders. The bank's success is built on developing long-term relationships with clients as a trusted and responsive advisor to serve privately owned companies and families so well that they would be advocates for the bank.
Currently, the bank has assets of over $700 million, 70 employees, and five Illinois locations. It is a full-service commercial bank offering loans and traditional FDIC-insured accounts.
The bank offers financial advisory services through American Community Wealth Management, LLC. (Investment services are not deposits, not FDIC insured, not guaranteed by the bank and may go down in value.)

mhorist@amcombank.com
www.amcombank.com
---
Catie Schmit
Vice President and Chief Nurse Executive at Northwestern Medicine McHenry Hospital
Centegra Health System

Chief Nurse Executive

Feb 2018 – Present

McHenry, Illinois

Director of Emergency Services

4201 Medical Center Drive

McHenry, Illinois 60050
Aurora University
Master's degree, Nursing Administration
–
Rush University
Bachelor's degree, Nursing
–
Eastern Illinois University

Bachelor of Science (B.S.), Zoology/Animal Biology

–

suha.hossain@bmo.com
www.bmoharris.com

9 years 7 months
VP, Regional Sales Manager

- Present      

5 years 1 month

Greater Milwaukee Area

VP, Bank Manager

- Present   

9 years 7 months
Bachelor of Applied Science (BASc)Double Major Marketing and Business Management
Northside College Prep High School

   5050 Rickert Road
Crystal Lake, IL 60014
815.455.3222
VP Technical Services and Quality
Immediately after graduating from UW Platteville with a Bachelor of Science degree in Industrial Technology, Randy Smith started working at General Kinematics in 1980 as an Engineering Draftsman. Through the 80's and 90's, he moved through the ranks of engineering and field service positions and went on to obtain his MBA. In 1998, he was promoted to Director of Operations – Engineering, Manufacturing & Service until he was promoted yet again to VP Technical Services/Component Sales in 2003. In 2011, he officially became the General Kinematics VP of Technical Services with responsibilities focused in Strategic Global Initiatives.
In early 2014, Randy's role as Vice President of Technical Services has grown to also include total Global Quality responsibilities for General Kinematics.
Randy actively contributes time to the education process to encourage young people to seek careers in the engineering and technology fields (STEM) in the local grades schools, high schools, numerous colleges and tech schools.
In October of 2013, Randy Smith received the illustrious 'Outstanding Alumnus Award' in recognition of contributions to his profession and community from the College of Business, Industry, Life Science and Agriculture from his alma mater, University Of Wisconsin-Platteville.
He continues his involvement with the UW Platteville serving as an advisory board member for both the College of Engineering and College of Business Industry and Communications.
Randy is an active member of the AFS community, contributing time and resources in training for the foundry and other industries.
General Kinematics is the premier manufacturer of vibratory equipment for the processing of bulk materials. For more than 50 years, GK has lead technological advancements in vibratory equipment for the foundry, mining, and bulk processing industries. GK's patented Two-Mass technology operates vibratory equipment with less horsepower and more accuracy. The company also has an unparalleled Parts & Service division that provides 24/7/365 customer service and support along with same day shipping on all off the shelf, in-stock items. With over 40,000 installations in 35 countries and our 100% Process Guarantee, General Kinematics means: Leadership in Vibrating Process Equipment.
Exemplar Financial Network
413 E. Terra Cotta Ave.
Crystal Lake, IL 60014
815.459.4550
exemplarfn.com
About
I have a knack for connecting people and resolving problems. I have had a wealth of experience in different capacities with Exemplar and as such bring a lot to the table. I have worked with advisors from seasoned professionals to beginners, I tend to see situations from a multi-dimensional view and believe this is a great asset when it comes to helping people build a strategy for their financial future.
I like working with clients to get their financial house in order and build a plan to help them work toward their goals. Without a plan we are like a rudderless ship at sea, working with clients on their financial plan or advisors on their business plan is like affixing a rudder to a ship to get pointed in the right direction.
The clients I most enjoy working with are those who have a vision for a future that is better than their past. They see themselves in a life beyond their work, enjoying the fruits of their labors. I enjoy helping them build a plan and set their sights on the future, giving them a purpose to reflect on the decisions they make today. At Exemplar our financial advisors are our clients with goals, dreams and aspirations and I thrive on helping them pursue their dreams as well.
Securities and advisory services offered through LPL Financial, a registered investment advisor, Member FINRA/SIPC. For hyperlinks to FINRA and SIPC, please refer to 'See Contact Info' section above.
Third party posts found on this profile do not reflect the view of LPL Financial and have not been reviewed by LPL Financial as to accuracy or completeness.
For a list of states in which I am/we are registered to do business please visit www.ExemplarFN.com.
Experience
Education
Aurora UniversityDegree Name MS


Field Of Study Outdoor Therapeutic Recreation




Dates attended or expected graduation 1993 – 1996




Activities and Societies: George Williams College

University of Iowa
Degree Name B.S./B.A.


Field Of Study Psychology




Dates attended or expected graduation 1988 – 1992




Activities and Societies: Delta Delta Delta
Accomplishments and Organizations
Leadership Greater McHenry County

Crystal Lake Chamber of Commerce

Johnsburg Educational Partnership Foundation

McHenry County Delta Delta Delta Alumni Association

United Way of Greater McHenry County

Chamber Board of Directors since 2010 (Chair 2012-2013)

Chamber Finance Committee since 2008

Presidential Award of Excellence 2011

Hammortree Financial
Financial Services Representative
Apr 2014 – Present
In guiding my clients through a complete, organized financial picture; I help them achieve the proper balance needed. Each plan put forth is tailored to the specific individual and this allows me to give my clients the information needed for them to make informed decisions about their financial futures.
If you wish to contact me, email is best. turban@hammortreefinancial.com
Sales Manager
Dicks Sporting Goods
I lead a team of associates in maintaining the apparel and footwear departments of the store. I ran the day to day operations and help oversee sales, payroll, planogram sets, and other various tasks.
Executive Team Leader

Target

I ran the logistics team. I oversaw a team of 60 team members in which I was responsible for the execution of receiving the trucks, unloading, sorting, pushing to the floor, and backstocking in the warehouse. I also ran the day to day operations of the store during my leader on duty shifts.
American Intercontinental University
Bachelor of Business Administration (B.B.A.), Business Administration and Management, General
–
Northern Illinois University
Mathematics Teacher Education
–
Harlem High School

H.S. Diploma

Field Of Study General Education

Dates attended or expected graduation –

Social Indoor of NW Chicago
Social Indoor offers alternative out-of-home advertising concepts to McHenry County, Lake County, Kane County and Cook County in Northern Illinois. Reaching captive audiences is the key to successful advertising and we develop medias that can't be tuned out, turned off or missed. Social Indoor uses restroom billboards to key into captive audiences with disposable income while they are distraction free and open to new concepts.
Social Indoor billboards can be found in sports bars, fine dining, casual and family restaurants, golf courses, health clubs, beaches, and health clubs to name a few.
Our objective is to deliver an affordable branding concept that can be utilized by companies large and small.
Specialties: After purchasing advertising for two companies for over ten years, I have walked in my client's shoes and understand the importance of a good marketing mix. Different industries require different marketing mixes, however the key to success is the same for everyone; experiment with different forms, find what works, and stick with it.
Social Indoor of NW Chicago
Franchise Owner

Crystal Lake

Social Indoor provides captive advertising to socially active people while they are out spending disposable income. We live in a world of distraction, Social Indoor has found the one place where you can still get someone's undivided attention and build awareness and excitement for your brand.

President

Social Indoor of NW Chicago (formerly AllOver Media)

AllOver Media is a cutting-edge marketing company serving Chicago's Western and Northwest Suburbs. All Over Media specializes in Out-of-Home advertising, primarily with our Bathroom Billboards and Gas Pump Billboards.

The AllOver Media Indoor billboard looks like a piece of framed artwork. They feature a 17x 11 printed advertisement or a full 17x 22 printed poster. These ads attract attention and create interest! Our indoor billboards are currently installed in over 250 of Chicagoland's most popular and affluent restaurants, nightclubs, health clubs, sports bars and family fun centers. Our venues offer a captive audience that can be targeted by demographic and/or geographic profile. Clients can purchase a local area or the entire region. And best of all, people welcome the opportunity to read something while using the restroom. Imagine having ads that people enjoy seeing! …

Director of nationally accredited vocational school.
Southern Illinois University, Carbondale

Bachelor, Finance

–