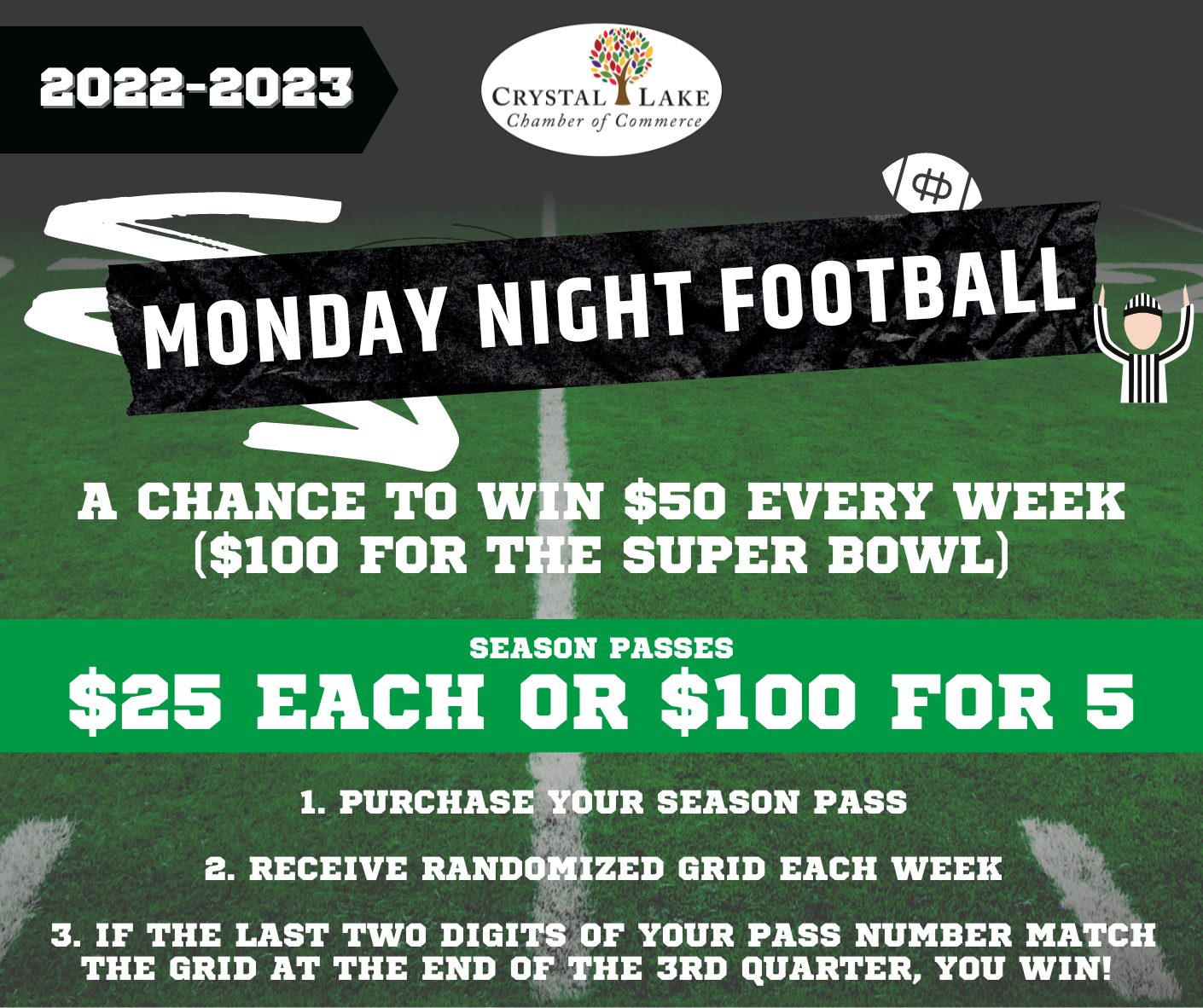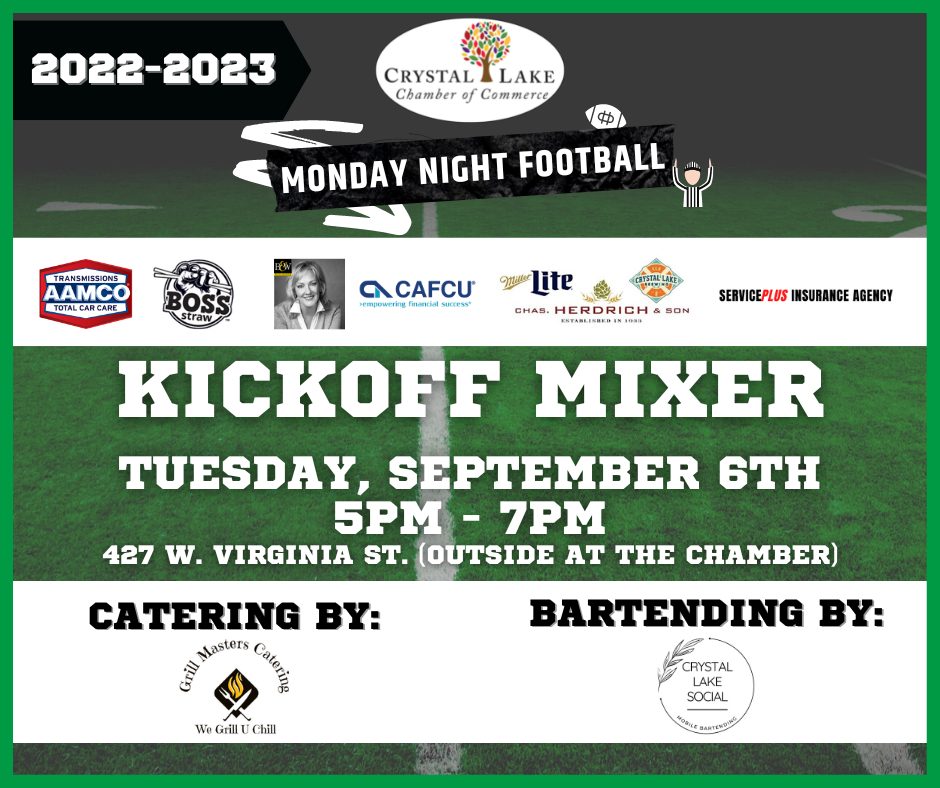 Thank you to our 2022 Monday Night Football Committee!

2022 MNF Committee: (Chair) Ken Pringle, Mike Wheeland, Eric Mason, Chris Slack, Adam Harville, & Jeff Lord
Staff Liasion: Nick Kubiak
HOW DO I PLAY?
1. Purchase your season pass here - you will receive your digital Monday Night Football book and book number a week prior to the first Monday Night Football game on September 12th, 2022.
2. Check your email every Monday (from info@clchamber.com) for that week's randomized grid.
3. Check your email the next day to see the winning book number!
The winning book is determined by the Home & Away team's score at the end of the third quarter
(see below for an example)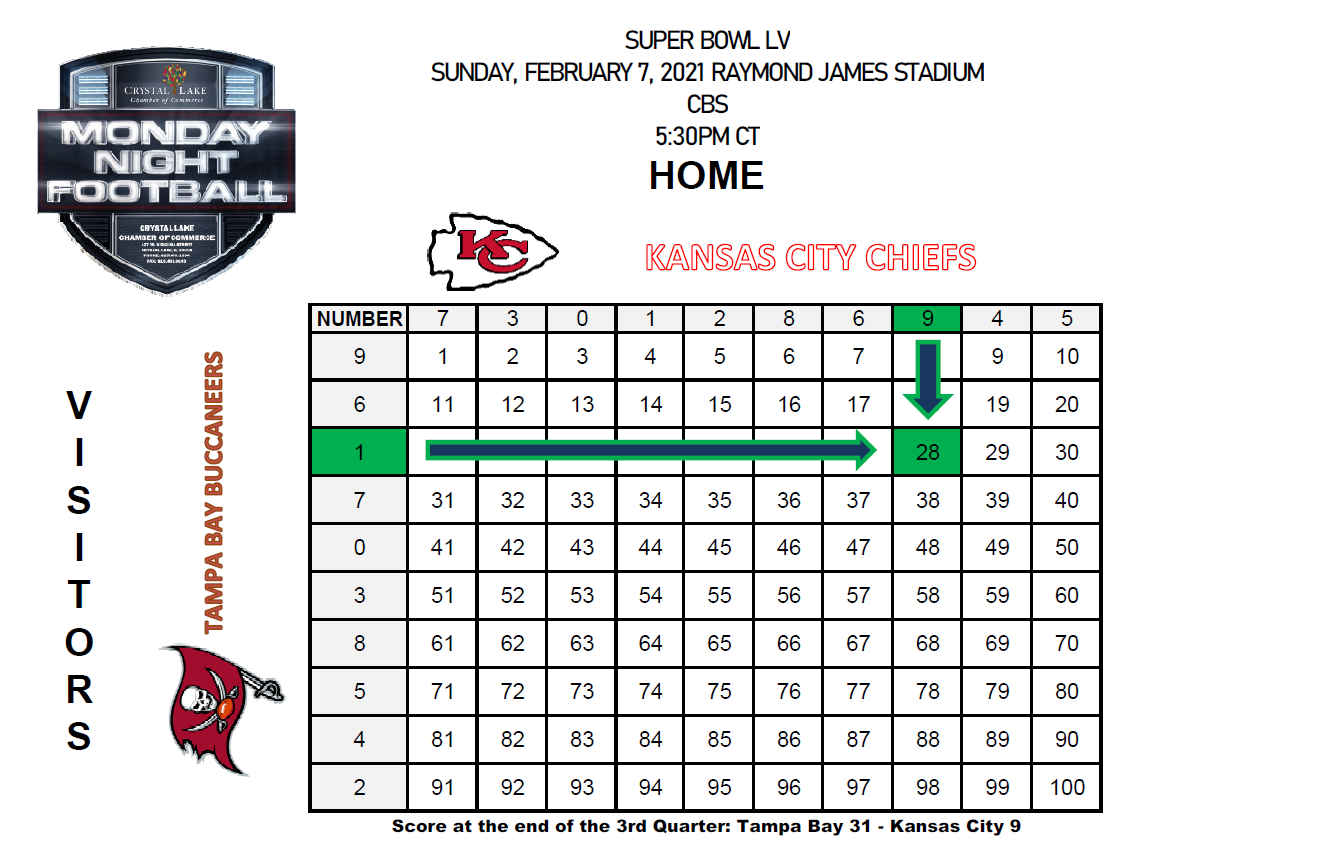 SEASON PASSES NOW AVAILABLE!