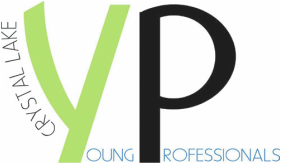 Mission Statement... Young Business men and women committed to connection tomorrow's leaders by providing opportunities to grow professionally while serving our community.
While the organization welcomes all ages, we are geared towards member between the ages of 21 - 40.  Visitors and guests are always welcome to attend. The YP's meet on a monthly basis.
Connecting Tomorrow's Leaders
The CONNECT Committee aims to build stronger ties by providing opportunities that will immerse young professionals in the company of their peers and established local leaders.  Social settings dedicated to networking via quarterly meetings and other events.
Gaining Resources Opportunity & Wisdom
The GROW Committee is focused on generating a professional development series; in which emerging leaders can challenge themselves to enhance their skills, broaden their knowledge, and shape their career path. GROW Workshops, Business Book Discussions, and Team Building Activities are the basis of this professional development series.
We Cultivate. We Contribute. We Serve.
The SERVE Committee is dedicated to giving back.  Coordinating with NPO's and those who serve our community, this group reaches out with support to raise awareness, generate donations, and inspire volunteers.  The YPs organize quarterly serve opportunities for the whole group, as well as pass on the other opportunities that individual members may be interested in.
Executive Team
Jeff Lord, Edward Jones, YP Chair
Adam Harville, Crystal Lake Bank & Trust, YP Connect Chair
Grace Todd, Advocate Good Shepherd Hospital, YP Grow Chair
Kasey Tumilty, Scholl Construction Company, YP Serve Chair
Nick Kubiak, Crystal Lake Chamber of Commerce, Staff Liaison