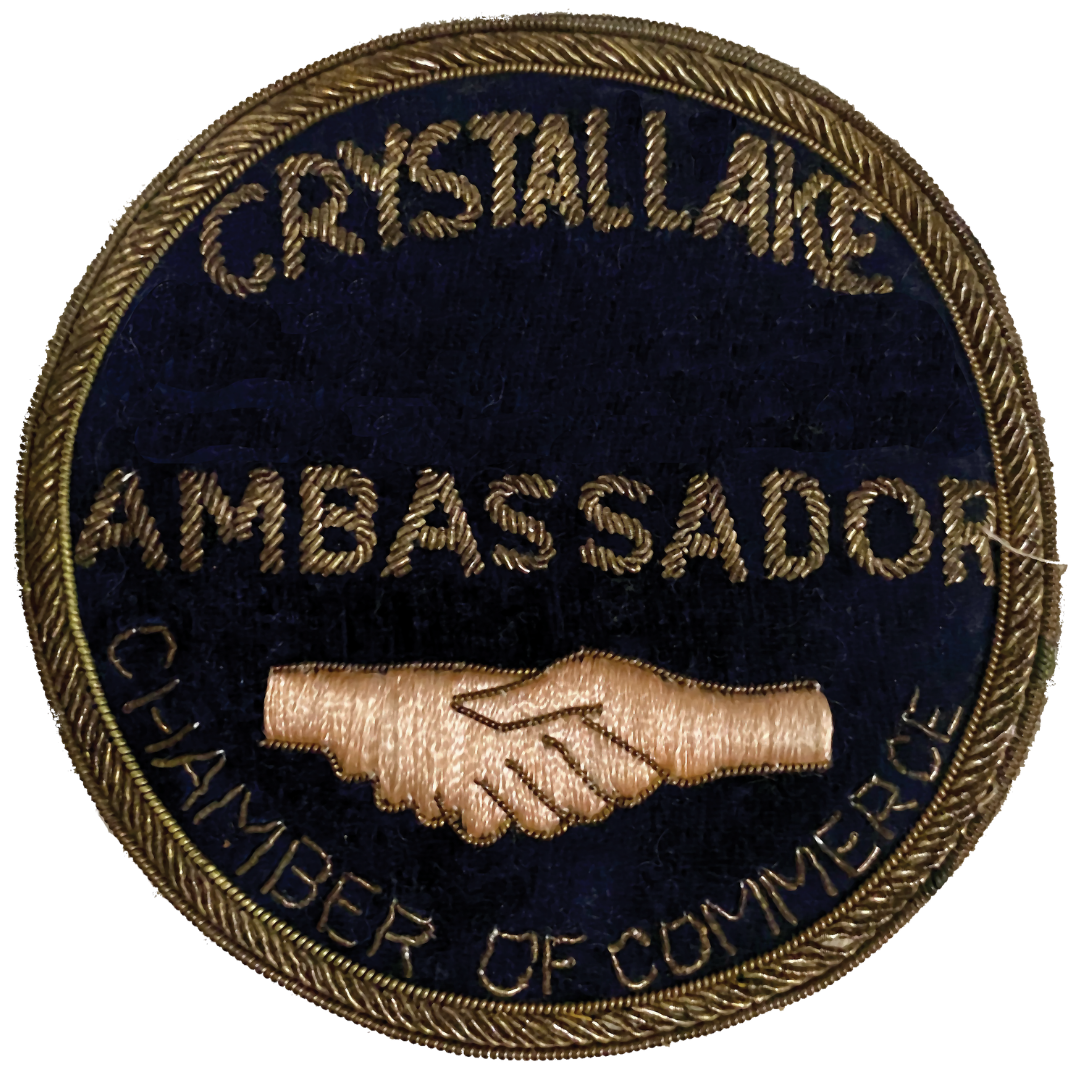 The Chamber Ambassadors serve as the public relations and goodwill arm of the Chamber. Ambassadors are appointed to serve by members of the group. They serve as representatives of the business community at public and governmental events, groundbreakings, and business recognition ceremonies. They also serve as the link between the Chamber membership and the community.
The Mission of the Chamber Ambassadors is to support Chamber Members through mentor-ship, education, goodwill, and public relations.
Staff Liaison: Donna Sather
Exemplar Financial Network
413 E. Terra Cotta Ave.
Crystal Lake, IL 60014
815.459.4550
exemplarfn.com
About
I have a knack for connecting people and resolving problems. I have had a wealth of experience in different capacities with Exemplar and as such bring a lot to the table. I have worked with advisors from seasoned professionals to beginners, I tend to see situations from a multi-dimensional view and believe this is a great asset when it comes to helping people build a strategy for their financial future.
I like working with clients to get their financial house in order and build a plan to help them work toward their goals. Without a plan we are like a rudderless ship at sea, working with clients on their financial plan or advisors on their business plan is like affixing a rudder to a ship to get pointed in the right direction.
The clients I most enjoy working with are those who have a vision for a future that is better than their past. They see themselves in a life beyond their work, enjoying the fruits of their labors. I enjoy helping them build a plan and set their sights on the future, giving them a purpose to reflect on the decisions they make today. At Exemplar our financial advisors are our clients with goals, dreams and aspirations and I thrive on helping them pursue their dreams as well.
Securities and advisory services offered through LPL Financial, a registered investment advisor, Member FINRA/SIPC. For hyperlinks to FINRA and SIPC, please refer to 'See Contact Info' section above.
Third party posts found on this profile do not reflect the view of LPL Financial and have not been reviewed by LPL Financial as to accuracy or completeness.
For a list of states in which I am/we are registered to do business please visit www.ExemplarFN.com.
Experience
Education
Accomplishments and Organizations
Leadership Greater McHenry County

Crystal Lake Chamber of Commerce

Johnsburg Educational Partnership Foundation

McHenry County Delta Delta Delta Alumni Association

United Way of Greater McHenry County

Chamber Board of Directors since 2010 (Chair 2012-2013)

Chamber Finance Committee since 2008

Presidential Award of Excellence 2011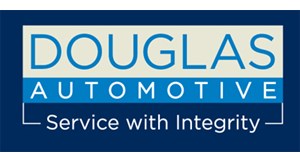 Douglas Automotive
123 E. Virginia Rd.
Crystal Lake, IL 60014
815.356.0440
douglasautomotive.com
Owner, Douglas Automotive, a full-service automotive repair company with three Illinois shop locations:  Crystal Lake, Fox River Grove and Barrington.  Founded in 1993, the company continues to stand by its mission: To make automotive repair understandable and convenient while reducing cost of ownership.
Barrington Chamber of Commerce Executive Committee
ASA Board President
Member, Shop Fix Academy
Willow Creek Cars Ministry
Willow Creek Camp Paradise
Member Barrington Service contractors
Crystal Lake Chamber
Board Chairman
Finance Committee
Ambassador
Presidential Award Recipient
Pica Award Recipient
Business of the Year Recipient
Network #1 Participant
Chamber Accomplishments
Past Chamber Board Chairman 2017-2018

Chamber Board of Directors Member since 2013

Ambassador since 2019

Finance Committee Member

Presidential Award of Excellence 2012

651 W. Terra Cotta Avenue, Suite 130
Crystal Lake, Illinois 60014
Principal
Peter has been the principal of Affrunti Design & Management since 1986. He has served as Chair for all three Leadership tables of the Crystal Lake Chamber of Commerce: Board of Directors, Ambassadors, and President's Council. He currently serves as chair of the Annual Golf Classic and has served as Ambassador since 2000. Peter served on many Chamber committees including the Home & Business Expo and the Referral #1 Network Group.
Peter has received many business and community honors:
GEM Leadership Award – 2020
Carl E. Wehde Award - 2016
Pride In Crystal Lake Award - 2011
Crystal Lake Chambers' Presidential Award of Excellence - 2009
CIA - Community Investment Award
In addition to his Chamber work, Peter is currently or has been a member of the following organizations:
International Interior Design Association (IIDA)

National Trust for Historic Preservation (NTHP)

The American Institute of Architects (AIA)

McHenry County Economic Development Corporation (MCEDC)

Green Business Task Force

U.S. Green Building Council - Illinois Chapter Member

Crystal Lake Economic Development Committee (CLEDC)

Crystal Lake Civic Authority Board
Affrunti Design & Management is a full-service interiors firm offering expertise in planning, design and project management of business interiors. With over three million square feet of space designed in corporate, medical, financial and specialties, Affrunti Design & Management has become a company of increasingly higher technology and standards in the field of interior design and construction management.
815.459.4822
www.affruntidesign.com


PO Box 531
Crystal Lake, IL 60039-0531
847.370.8268
freshlookredesign.com
Accomplishments
Past Chamber Board of Directors Member
Ambassador since 2011
EXPO Committee (Chair 2005)
Community Harvest (Chair 2006 to Present)
Presidential Award of Excellence 2009
Pride in Crystal Lake Award 2011

Home State Bank N.A.
40 Grant St.
PO Box 1738
Crystal Lake, IL 60039-1738
homestateonline.com
Accomplishments
Founding Member of Ambassadors 1977
Past Chamber Board of Directors Member
Past President of Crystal Lake Chamber (1990 - 2007)
Crystal Lake Chamber Foundation Board Member
Carl E. Wehde Award 2004
Pride in Crystal Lake Award (PICA) 2006
Presidential Award of Excellence 2014
(Editors note:  Bob has been significantly involved in nearly every important civic event in Crystal Lake since 1980!)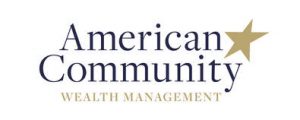 381 S. Main St, P.O. Box 2788
Crystal Lake, IL 60039
815.479.5369
Vice President/Private Banking/Financial Advisor
American Community Wealth Management creates a partnership designed to help you manage, grow and direct your financial affairs.  Our Wealth Management clients are individuals and businesses who want a highly skilled and coordinated team that proactively support their goals. If you don't have the time, desire or knowledge to manage all the facets of risk and asset management and require the highest credentials with a true service-orientation, we invite you to explore American Community Wealth Management.  Our proven process is based on a comprehensive planning approach to guide you, your business and your family through life's many financial challenges. We help you understand, the importance of knowledge in the investment process, why allocation is important, the importance of planning for a lifetime and the value of a holistic approach. We only achieve success when you are fully satisfied.  We do this by assisting you with a disciplined approach to long term, customized investment objectives and life planning strategies.
My responsibilities include the invitation only Private Client Program which is designed to address specific needs of our high net worth clients.  This initiative gives the ability to provide highly personalized, integrated banking and investment services that focus on goals whether banking or wealth management solutions for individuals and businesses.
Securities are offered through Triad Advisors, member FINRA / SIPC.  Not FDIC Insured.  Not Bank Guaranteed.  May Lose Value.  Advisory services offered through American Community Wealth Management, LLC, which is not affiliated with Triad Advisors, LLC.
Chamber Accomplishments
Ambassador since 2017
Previous Ambassador from 1992 – 1998
Ambassador Chair from 1993-1994
Presidential Award of Excellence in 2017
Athena award winner 1995
Past Chamber board of Directors
Past Centegra Foundation Board member (Chair 2003-2005)
Past Centegra Health System Board of Governor's 2006 – 2017
​Committee member Women Empowering Women's (WEW) Chamber networking group (Chair 2016 to present)
Other Community Service
Board Member of Pioneer for Human Services since 2017, current Treasurer
Other
B.A. Business Management & Communications – DePaul University – Chicago
FINRA series 7, 66 and insurance licenses


Zukowski, Rogers, Flood & McArdle is an Illinois law firm and our practice concentrations include appellate, banking, business & transactional, civil litigation, construction, divorce & family law, employment, estate trust & tax, land use, local government, and personal injury. As the largest law firm in McHenry County, ZRFM offers sophisticated legal counsel that is affordable and accessible.
The mission of Zukowski, Rogers, Flood & McArdle is to provide superior legal services in a cost-effective manner. Our highly credentialed and skilled lawyers practice in all areas of law. We are zealous advocates for our clients. We provide honest, straightforward counseling and realistic assessments of options before a course of action is agreed upon. As long-term partners with our clients, their success is our success.
The ZRFM main office is in Crystal Lake. Other offices are in Chicago and Oak Brook.
Experience
Accomplishments
Chamber Board of Directors Past Chair
Ambassador since 2000
Carl E. Wehde Award 2018
Presidential Award of Excellence 2009
Finance Committee - Past Member
Crystal Lake Chamber Foundation - Past Board Member

 8600 US Highway 14, Suite 102
Crystal Lake, IL 60012
815.355.4518
 Owner/President/CEO
CPR Finance & Associates is an Equipment Financing/Leasing Specialist with 35 years in the industry.
The last 11 + years CPR Finance has served the market as an independent "Market Place Facilitator" in the Equipment Financing/Leasing industry.
CPR Finance offers equipment financing/leasing, SBA 7A and 504 commercial loans, working capital, lines of credit, AR and P.O. financing, as well as Term and Working Capital loans. As the President and owner, my focus is built around small to medium-sized businesses who do not get the attention they need and deserve in equipment financing and leasing industry.
Chamber Accomplishments:
• Board Member and Ambassador
• President's Award Winner 2013
• Chair - Leaders in Action and Monday Night Football
• Team leader – Community Harvest and Community Clean Up
• Committee Member – Finance Committee, Presidents Counsel, and 4th of July Parade
Community Awards/Accomplishments and other recognized positions:
• President and VP Operations of Prairie Ridge Booster Club 2010- 2012
• Board Member / President Braeburn Homeowners Association (2000–2009)
• Member of Healthcare Financial Management Association First Illinois Chapter
• Member of the National Association of Equipment Leasing Brokers

40 Grant St.
PO Box 1738
Crystal Lake, IL 60039-1738
815.459.2000
   Vice President
Patti has extensive experience in commercial relationship banking. She has dedicated 41 years of service at Home State Bank while mentoring the next generation of business leaders. She works hard at growing the commercial division that serves the business community's ever evolving needs.
Accomplishments:
Past Chamber Board of Directors Member
Ambassador since 1996 (Chair 2009-2010)
Chamber Member of the Year 2000
Presidential Award of Excellence 2011
Athena Award 1996
Woman of Distinction Award
Illinois Reaches Out Award
Carl E. Wehde Award 201
Patti has Chaired many Chamber events since 1990 including Community Clean-Up Day, Community Harvest, EXPO, and Annual Dinner)
When not at work or at the Chamber, Patti enjoys spending quality time with my huge, crazy, and ever growing clan, volunteering with so many incredible causes and organization. Patti enjoys music and the arts in all forms.
Heisler's Bootery
50 N. Williams St.
Crystal Lake, IL 60014
815.459.0171
heislersbootery.com
Accomplishments
Past Chamber Board of Directors Member
Ambassador since 1987
Robert O. Covey Business of the Year 2008

 257 King Street
 Crystal Lake, IL 60014
815.459.1773
Owner
Mike Splitt, owner of In Sync Systems, a telecommunications company, is celebrating his 29th year in business. In Sync Systems specializes in business telephone systems. In Sync serves as McHenry County's leader in telecommunication products, providing additional services such as voice and data wiring, CCTV Camera Systems, Access Control, Phone bill consulting, Cellular service and Overhead Paging Systems.
Mike is proud of his Crystal Lake Chamber accomplishments including the Eagle Award, Chamber Member of the Year, and serving as Chairman of the Board from 2000 to 2001.

Community and Chamber Work:
Board Member of the Centegra Health System Foundation

Carl E. Wehde Award Winner - 2010

Member, Precision Marching Lawn Chair Dads

Board of Directors, McHenry County EDC – 10 years

Chairman, Crystal Lake EDC

Board Member, America's Cardboard Cup Regatta – 10 years

Founding Member of Leadership Greater McHenry County 

Charter Member and Past President - Crystal Lake Kiwanis Club

Charter Member, Crystal Lake Chamber Foundation

Board of Directors, Centegra Healthbridge Fitness Center

Director Centegra Governing Board – 9 years

Member of Crystal Lake Ambassadors

Founding Member and Race Director, Kiwanis Santa Run for Kids 2012 - Current

Chairman, Crystal Lake Ambassadors 2012-2013

Founding Member- Race Director McHenry County Patriot 5K committee 2014 - Current

PICA (Pride in Crystal Lake Award) recipient Dec 2014

New Crystal Lake Civic Center Authority Board - August 2016


Member of:
McHenry Area Chamber of Commerce
Crystal Lake Chamber of Commerce
Huntley Chamber of Commerce
Algonquin LITH Chamber of Commerce
Mike is married to Sheila and has a daughter Christy, son Tyler and a step son Brad. Two grandkids from Christie include Delaney and Sylvan. Mike likes to run. 
815-459-1773 x 300
info@in-syncsystems.com
www.in-syncsystems.com
Crystal Lake Public Library
126 W. Paddock St
Crystal Lake, IL 60014-6194
815.459.1687
crystallakelibrary.org
Accomplishments
Past Chamber Board of Directors (Chair 2002-2003)

Ambassador since 2003 (Chair 2007-2008)

Member of the Year 2003

You Can Count on Me Award 2007

Presidential Award of Excellence 2009

Pride in Crystal Lake Award (PICA) 2011

Athena Award 2016

1 East Crystal Lake Avenue
Crystal Lake, IL 60014
779.994.7276
Director of Park Development and Interpretive Services
Ann Viger is the Director of Park Development and Interpretive services for the Crystal Lake Park District. This position involves management of all park design and construction projects, natural areas land management, Nature Center, and Colonel Palmer House management.
Crystal Lake Chamber of Commerce
Chair, Board of Directors 2009 - 2010
Vice Chair, Board of Directors 2008 - 2009
Vice Chair of Finance Division, Secretary/Treasurer of the Board 2007 - 2008
Board of Directors 2001 - 2011, 2015 - 2016
Ambassador 2007 - present
Ambassador Chair 2015 - 2016
Foundation Board 2007 - 2011
Vice Chair of Community Services Division 2003 - 2008
Chair of Community Clean Up Committee 1998 - 2001
Committee Member: Finance, Strategic Planning, President Search, Community Harvest, Clean-Up Day, Chamber Picnic – various years
City of Crystal Lake Economic Development Commission
Commissioner 2006 – 2011
In addition to her Chamber work, Ann is the past president of the Illinois Chapter of the American Society of Landscape Architects and is the current Vice President of the Crystal Lake Historical Society. She is a member of the Illinois Park and Recreation Association, the National Recreation and Park Association, the Midwest Institute of Park Executives.
Community and Professional Awards and Recognition
McHenry County Woman of Distinction 2016
Crystal Lake Chamber of Commerce Carl Wehde Award for Community Service 2011
Crystal Lake Chamber of Commerce Presidential Award of Excellence 2008
Rotary Club of Crystal Lake Vocational Service Award 2007
Crystal Lake Chamber of Commerce "You Can Count on Me" Award 2006
Crystal Lake Chamber of Commerce Member of the Year 2004
Crystal Lake Park District Employee of the Year 1994
Crystal Lake Jaycees Distinguished Service Award 1993
Suburban Park and Recreation Association Service Award 1992
ASLA Service Awards 1991, 1992, 1993, 1994, 1995, 1996, 1997, 2006, 2008, 2009
Ann is the mother of three adult children living in Chicago, Madison, and Pullman, WA.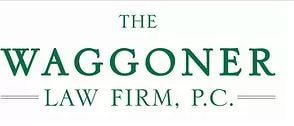 4 N. Walkup Aveune
  Crystal Lake, IL 60014
815.477.0830
Attorney
Sandra Kerrick has been practicing in McHenry County since 1974.  She lives in Crystal Lake and was raised in Huntley.
Sandra graduated from the University of Illinois, Urbana, in 1970 with a Bachelor of Arts degree in political science and history. She received her Juris Doctor degree in 1974 from the Ohio State University, Columbus.
Her areas of practice include estate planning, estate, trust, and probate administration, contested trusts and estates; guardian incompetency proceedings; representing businesses; commercial real estate, including zoning, zoning litigation, contract negotiations, and commercial real estate assessments; also
Appeals to the Appellate Court in multiple areas, including contested estates,  zoning, including the appeal to convert the Illinois Institute of Technology's campus in Crystal Lake into a shopping center, real estate assessments, annexation of 690 acres into Algonquin,  gravel mineral law for the county's natural resources, and representing objectors in  siting proceedings for a regional sanitary landfill.
Sandra previously served as attorney for McHenry County College and as part of the firm representing the Crystal Lake Park District.
Sandra served on Crystal Lake's first Economic Development Committee, as president of the McHenry County Estate Planning Council, on the Board of Directors for the Crystal Lake Chamber of Commerce.  She presently sits on the Chamber's Ambassador board, for which she previously served as president, and served on the  Chamber's Economic Development committee when it was first organized.
Sandra  served as a Commissioner of the Illinois Supreme Court on the hearing and inquiry boards which discipline attorneys for ethical violations.
Sandra is a member of the American, Illinois, and McHenry County Bar Associations.
The Waggoner Law Firm practices in all areas of commercial real estate, business, estate planning, and probate.
In her spare time, Sandra reads history and politics.