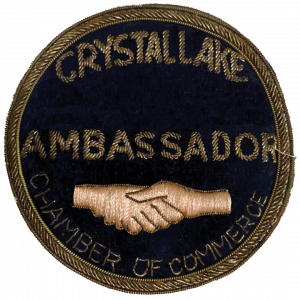 The Chamber Ambassadors serve as the public relations and goodwill arm of the Chamber. Ambassadors are appointed to serve by members of the group. They serve as representatives of the business community at public and governmental events, groundbreakings, and business recognition ceremonies. They also serve as the link between the Chamber membership and the community.
The Mission of the Chamber Ambassadors is to support Chamber Members through mentor-ship, education, goodwill, and public relations.
Staff Liaison: Bill Eich
Kathy Powell
Ambassador Chair
Emeritus Member
Retired from: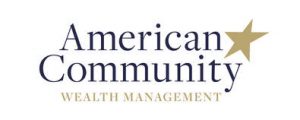 Former Vice President/Private Banking/Financial Advisor
American Community Wealth Management creates a partnership designed to help you manage, grow and direct your financial affairs.  Our Wealth Management clients are individuals and businesses who want a highly skilled and coordinated team that proactively support their goals. If you don't have the time, desire or knowledge to manage all the facets of risk and asset management and require the highest credentials with a true service-orientation, we invite you to explore American Community Wealth Management.  Our proven process is based on a comprehensive planning approach to guide you, your business and your family through life's many financial challenges. We help you understand, the importance of knowledge in the investment process, why allocation is important, the importance of planning for a lifetime and the value of a holistic approach. We only achieve success when you are fully satisfied.  We do this by assisting you with a disciplined approach to long term, customized investment objectives and life planning strategies.
My responsibilities include the invitation only Private Client Program which is designed to address specific needs of our high net worth clients.  This initiative gives the ability to provide highly personalized, integrated banking and investment services that focus on goals whether banking or wealth management solutions for individuals and businesses.
Securities are offered through Triad Advisors, member FINRA / SIPC.  Not FDIC Insured.  Not Bank Guaranteed.  May Lose Value.  Advisory services offered through American Community Wealth Management, LLC, which is not affiliated with Triad Advisors, LLC.
Chamber Accomplishments
Ambassador since 2017
Previous Ambassador from 1992 – 1998
Ambassador Chair from 1993-1994
Presidential Award of Excellence in 2017
Athena award winner 1995
Past Chamber board of Directors
Past Centegra Foundation Board member (Chair 2003-2005)
Past Centegra Health System Board of Governor's 2006 – 2017
​Committee member Women Empowering Women's (WEW) Chamber networking group (Chair 2016 to 2020)
Other Community Service
Board Member of Pioneer for Human Services since 2017, current Treasurer
Other
B.A. Business Management & Communications – DePaul University – Chicago
FINRA series 7, 66 and insurance licenses

651 W. Terra Cotta Avenue, Suite 130
Crystal Lake, Illinois 60014
Principal
Peter has been the principal of Affrunti Design & Management since 1986. He has served as Chair for all three Leadership tables of the Crystal Lake Chamber of Commerce: Board of Directors, Ambassadors, and President's Council. He currently serves as chair of the Annual Golf Classic and has served as Ambassador since 2000. Peter served on many Chamber committees including the Home & Business Expo and the Referral #1 Network Group.
Peter has received many business and community honors:
GEM Leadership Award – 2020
Carl E. Wehde Award - 2016
Pride In Crystal Lake Award - 2011
Crystal Lake Chambers' Presidential Award of Excellence - 2009
CIA - Community Investment Award
In addition to his Chamber work, Peter is currently or has been a member of the following organizations:
International Interior Design Association (IIDA)

National Trust for Historic Preservation (NTHP)

The American Institute of Architects (AIA)

McHenry County Economic Development Corporation (MCEDC)

Green Business Task Force

U.S. Green Building Council - Illinois Chapter Member

Crystal Lake Economic Development Committee (CLEDC)

Crystal Lake Civic Authority Board
Affrunti Design & Management is a full-service interiors firm offering expertise in planning, design and project management of business interiors. With over three million square feet of space designed in corporate, medical, financial and specialties, Affrunti Design & Management has become a company of increasingly higher technology and standards in the field of interior design and construction management.
815.459.4822
www.affruntidesign.com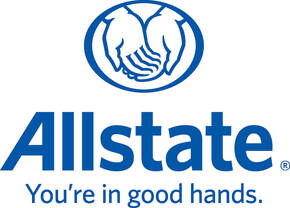 10 Virginia Road
Crystal Lake, IL 60014
815.459.8300
Agency Owner
Gary Bonick is the owner of Allstate - Bonick Agency, Ltd. and is the Chair of the Board of Directors of the Crystal Lake Chamber of Commerce. He served as Chair of the President's Council for three years. Gary was a member of the Monday Night Football committee for many years as well as serving on the Community Harvest Committee. Community Harvest is an annual event which collects food and money to benefit the Crystal Lake Food Pantry.
Gary has received many honors including the Pride In Crystal Lake Award in February, 2020 and the Crystal Lake Chambers' Presidential Award of Excellence in 2017.  He also achieved industry designations from The Life Underwriting Training Council and the Society of Certified Insurance Councilors
In addition to his Chamber work, Gary serves on the Turning Point Board of Directors as Vice-President. He coordinates the Purple Purse collection drive every year to benefit Turning Point of McHenry County.  They have donated over $35,000 and numerous items over the last three years to benefit clients of Turning Point.
He was past president of NAIFA McHenry County for two years.  As an Allstate agent, Gary had qualified for the company's Honor Ring, National Conference and other awards.
At Allstate, Gary provides quality insurance products to help our clients protect their most valuable assets including their homes, automobiles, boats, motorcycles, RV's.  In addition, we protect our clients' families against a catastrophic loss of income, by providing a vast portfolio of life insurance solutions.  They also help business owners retain employees by offering a robust workplace benefits program.
Gary and his wife, Leslie, and their two boys are proud to reside in Crystal Lake. Leslie works for District 47 and where both of their boys attend school.

 8600 US Highway 14, Suite 102
Crystal Lake, IL 60012
815.355.4518
 Owner/President/CEO
CPR Finance & Associates is an Equipment Financing/Leasing Specialist with 35 years in the industry.
The last 11 + years CPR Finance has served the market as an independent "Market Place Facilitator" in the Equipment Financing/Leasing industry.
CPR Finance offers equipment financing/leasing, SBA 7A and 504 commercial loans, working capital, lines of credit, AR and P.O. financing, as well as Term and Working Capital loans. As the President and owner, my focus is built around small to medium-sized businesses who do not get the attention they need and deserve in equipment financing and leasing industry.
Chamber Accomplishments:
• Board Member and Ambassador
• President's Award Winner 2013
• Chair - Leaders in Action and Monday Night Football
• Team leader – Community Harvest and Community Clean Up
• Committee Member – Finance Committee, Presidents Counsel, and 4th of July Parade
Community Awards/Accomplishments and other recognized positions:
• President and VP Operations of Prairie Ridge Booster Club 2010- 2012
• Board Member / President Braeburn Homeowners Association (2000–2009)
• Member of Healthcare Financial Management Association First Illinois Chapter
• Member of the National Association of Equipment Leasing Brokers

1 East Crystal Lake Avenue
Crystal Lake, IL 60014
779.994.7276
Director of Park Development and Interpretive Services
Ann Viger is the Director of Park Development and Interpretive services for the Crystal Lake Park District. This position involves management of all park design and construction projects, natural areas land management, Nature Center, and Colonel Palmer House management.
Crystal Lake Chamber of Commerce
Chair, Board of Directors 2009 - 2010
Vice Chair, Board of Directors 2008 - 2009
Vice Chair of Finance Division, Secretary/Treasurer of the Board 2007 - 2008
Board of Directors 2001 - 2011, 2015 - 2016
Ambassador 2007 - present
Ambassador Chair 2015 - 2016
Foundation Board 2007 - 2011
Vice Chair of Community Services Division 2003 - 2008
Chair of Community Clean Up Committee 1998 - 2001
Committee Member: Finance, Strategic Planning, President Search, Community Harvest, Clean-Up Day, Chamber Picnic – various years
City of Crystal Lake Economic Development Commission
Commissioner 2006 – 2011
In addition to her Chamber work, Ann is the past president of the Illinois Chapter of the American Society of Landscape Architects and is the current Vice President of the Crystal Lake Historical Society. She is a member of the Illinois Park and Recreation Association, the National Recreation and Park Association, the Midwest Institute of Park Executives.
Community and Professional Awards and Recognition
McHenry County Woman of Distinction 2016
Crystal Lake Chamber of Commerce Carl Wehde Award for Community Service 2011
Crystal Lake Chamber of Commerce Presidential Award of Excellence 2008
Rotary Club of Crystal Lake Vocational Service Award 2007
Crystal Lake Chamber of Commerce "You Can Count on Me" Award 2006
Crystal Lake Chamber of Commerce Member of the Year 2004
Crystal Lake Park District Employee of the Year 1994
Crystal Lake Jaycees Distinguished Service Award 1993
Suburban Park and Recreation Association Service Award 1992
ASLA Service Awards 1991, 1992, 1993, 1994, 1995, 1996, 1997, 2006, 2008, 2009
Ann is the mother of three adult children living in Chicago, Madison, and Pullman, WA.