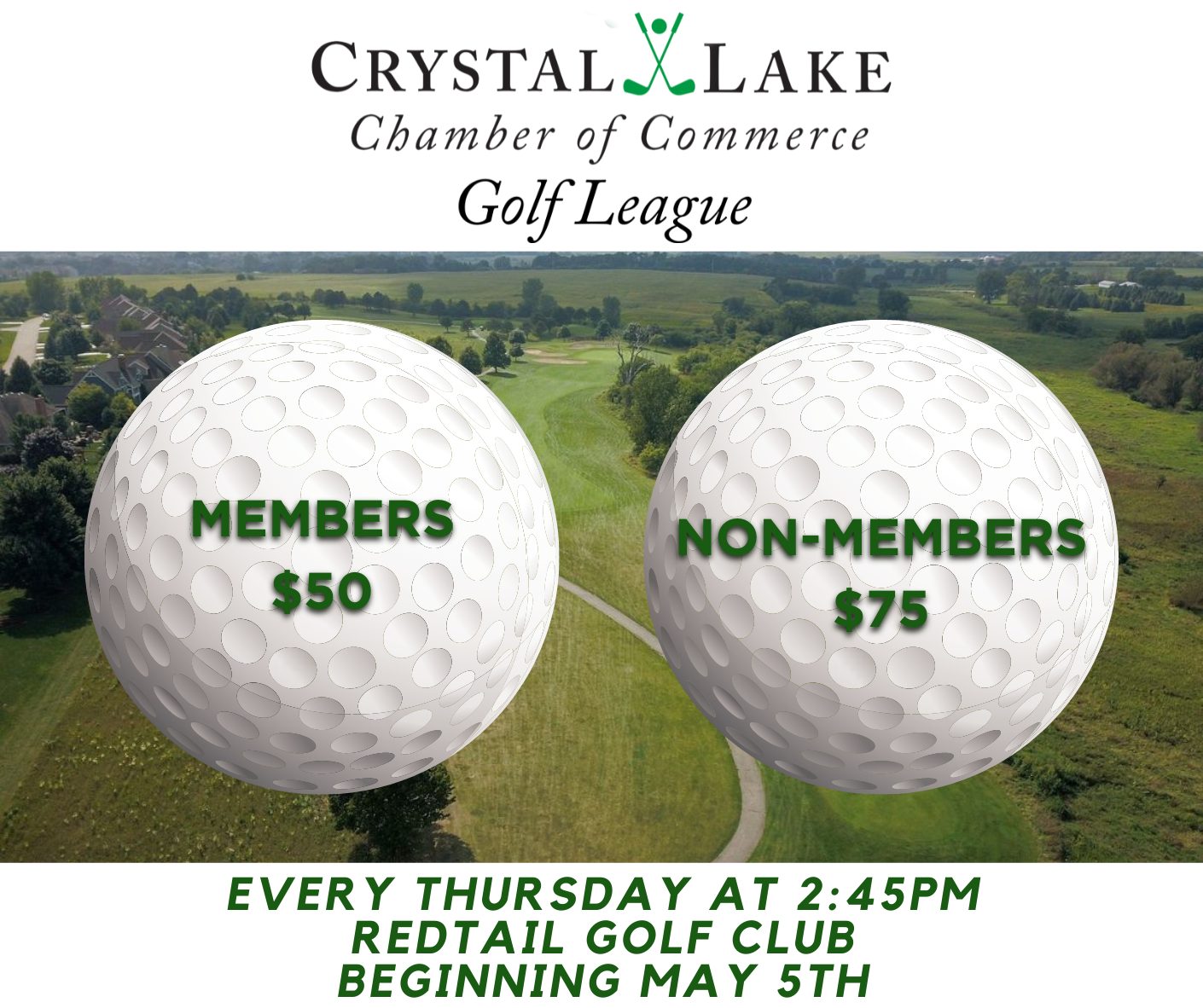 The Crystal Lake Chamber announced its annual Golf League! The league will begin on Thursday, May 5th, 2022 at Redtail Golf Club in Lakewood.
The league will continue every Thursday thru September 22nd.
Registration for the Golf League is $50 for Chamber members and $75 for non-Chamber members. Once you've joined, the cost to golf 9 holes at Redtail is just $25 each Thursday.
Weekly prizes will be awarded. The Golf League Banquet will be held on September 22nd, following the 18-hole Scramble Event.
For more information, click here or contact the Chamber.