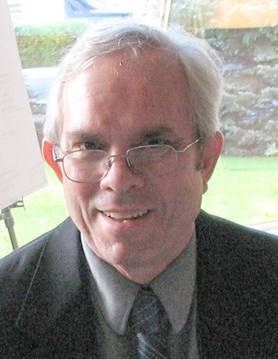 February 20, 2023 | Crystal Lake, IL
The Crystal Lake Chamber of Commerce is saddened by the news of Mark Elmore's passing.
Mark developed a strong commitment to helping local organizations succeed. He was always a believer in giving back to Crystal Lake by making it a quality place to live and grow a business. Mark always viewed his community service and professional life with the attitude best described as "What needs to be done and what do you need me to do to make it happen?"
Mark was an individual who always put service before self.  It wouldn't be an exaggeration to say that many thousands of Crystal Lake residents have benefited from Mark Elmore's efforts. While Mark was known to be a quiet, soft-spoken individual who didn't seek out attention or recognition, he has been recognized for his many accomplishments in life, such as:
Crystal Lake Chamber's Member of the Year in 1983
Crystal Lake Jaycee President 1985-1986
An Illinois Jaycee's Ten Outstanding Young Persons in 1987
Chairman of the Crystal Lake Chamber's Board of Directors from 1988-1989
Chamber Ambassador from 1984 to 2012 and was Ambassador Chairman from 1995-1996
PICA (Pride In Crystal Lake Award) award in 2003
Carl E. Wehde award in 2005
Beginning in 2012, Mark's legacy carried on in the form of the Crystal Lake Chamber Foundation's Mark A. Elmore Architecture Scholarship, which was created to help provide financial support to applicants pursuing a four-year architectural degree. To date, the Mark A. Elmore Architecture Scholarship has provided over $3,000 in financial support.