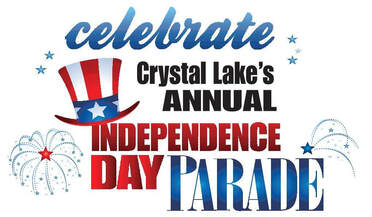 Kathryn Martens, recently retired Crystal Lake Public Library Director of 32 years, has been named the Grand Marshal for the 2022 Crystal Lake Independence Day Parade.
"I've always had a love for the public library," Martens said. "I lived a couple blocks away from the Barrington library, and I was one of those neighborhood kids who would hang out there all the time."
During her tenure, Martens helped oversee three major building renovations to the Crystal Lake library, including improvements to the building's heating, ventilation, air conditioning and lighting systems in 2020 and 2021, as well as the addition of a drive-up service window, according to a news release. Within the past decade, Martens has advocated for building an entirely new library altogether.
"She was committed to Crystal Lake," former library board trustee Don Peters said in a recent news release. "When she commits to something, she's all in. That's why she stayed around as long as she has. She's going to be missed."
Kathryn began her active involvement in the Crystal Lake Chamber of Commerce as a participant in the Leaders in Action leadership series in 1997, which was followed by five years on the Leaders in Action committee, including one year as the chair. Appointed to the Chamber's Board of Directors in 1999, she became a member of the Finance Committee, served as secretary/treasurer of the Board in 2000-2001, Vice Chair of the Board 2001-2002, and Chairman of the Board 2002-2003. Since then, Kathryn has served as an Ambassador for the Chamber, and upon her retirement she was given Emeritus Member status.
Martens was also a regular participant in the Crystal Lake Independence Day Parade with the Library. Martens was also involved with a number of groups to benefit the Library, including but not limited to: RAILS (Reaching Across Illinois Library System), the Illinois State Library, McHenry County Public Library Directors Collaborative, Cooperative Computer Services Library Consortium (CCS), the Crystal Lake Public Library Foundation, and the Friends of Crystal Lake Library.
The 2022 Crystal Lake Independence Day Parade will be held on July 3rd, beginning at 1pm near 100 Woodstock Street.