Partnering for a Stronger McHenry County Workforce
The Crystal Lake Chamber is strengthening its partnerships with local manufacturers, the McHenry County Economic Development Corporation, the McHenry County Workforce Network, McHenry County College, Crystal Lake High School District 155, and the newly formed Manufacturing Pathways Consortium.  Click on the links to find out more about each of these organizations and their important role in developing McHenry County's workforce today and for tomorrow.

The McHenry County Economic Development Corporation is a non-profit Public/Private business advocacy group comprised of business and industry investors from throughout the county.
We establish relationships, build networks, plan, design and implement long term economic development strategies, act as a liaison between public and private sectors and are the connector to resources to meet the needs of business. Our goal is to help businesses and municipalities thrive.
A non-governmental organization, the McHenry County EDC seeks to work with local, county, state and federal legislators to foster, enhance and improve the economic vitality of McHenry County.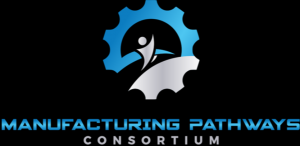 The Manufacturing Pathways Consortium is composed of manufacturers, educators, and community partners in and near McHenry County, IL. All of whom are working together collaboratively to address the need to secure a talent pipeline of highly-skilled manufacturing employees. Accomplishing this by increasing awareness of career opportunities within the industry; connecting with educators, students, and parents to debunk outdated myths about the industry. The consortium members are working to identify skill gaps in technical and employability skills and develop solutions. Additionally, the consortium is engaged in collaborative hiring practices and provides a pathway to employment for non-traditional talent.

McHenry County Workforce Network has a variety of programs and services for employers and job seekers seeking assistance in meeting the challenges of today's job market. We are an affiliate of Illinois workNet, which is a consolidated effort to provide a one-stop system for employment related services in McHenry County and part of a nation-wide, grant-funded system. 
Our vision for the future is to create a skilled workforce in McHenry County that will help our community achieve economic prosperity. This vision is becoming a reality through the development and delivery of market-driven training and services that meet and exceed our customer's expectations. Our mission for today is to provide employment opportunities, training and related services that are responsive to the needs of the people and employers within McHenry County. 
 
McHenry County Workforce Network is supported by the Workforce Investment Board WIB. For more information about the WIB or to find out how to become a member, go to the WIB home page. 

What would you like to know?
MCC serves the seventh most rapidly growing county in Illinois, providing credit and noncredit educational and training opportunities as well as special events for close to 60,000 participants annually.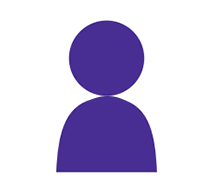 Approximately 700 full- and part-time employees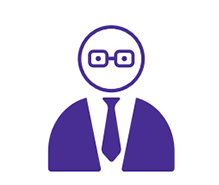 93 full-time instructors and an average of 332 part-time instructors per semester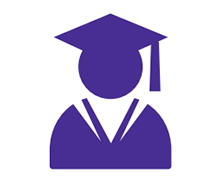 Nearly 90% of our faculty and 70% of our adjunct faculty hold a master's or doctorate degree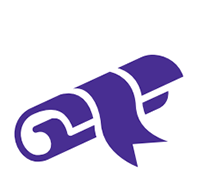 Nearly 82% of our administrators hold a master's or doctorate degree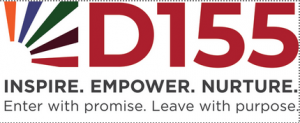 District Information
Community High School District 155 includes four comprehensive high schools and one alternate education campus. Serving grades 9-12, each institution has full State of Illinois recognition and accreditation. All four District 155 high schools ranked in the top 10 percent of public high schools nationally by U.S. News & World Report in 2020, which identifies the superior education our students receive. All four high schools also earned a spot in the top 100 best high schools in Illinois for 2020. These recognitions are the results of our student-centered approach at each of our high schools. Newsweek named three high schools as top STEM high schools and Niche ranked D155 as the best school district in McHenry County.
Enrollment includes 5,973 students from Bull Valley, Burton's Bridge, Cary, Crystal Lake, Fox River Grove, Lake in the Hills, Lakewood, Oakwood Hills, Prairie Grove, and Ridgefield. The district covers 67.75 square miles and is located approximately 45 miles northwest of Chicago in McHenry and Lake counties.​
Beginning in 1884, a single public school, Union School, taught all Crystal Lake elementary and high school students. In 1907, the high school moved into its own building on the Union School grounds. Twelve years later, Community High School District 155 was established by a ballot measure in December of 1919. H.A. Dean served as the district's first superintendent. Crystal Lake Community High School opened at the current site of Crystal Lake Central High School on May 12, 1924. The school served students from Crystal Lake, Cary, Fox River Grove, and the surrounding areas, all of whom attended Crystal Lake Community High School until 1961, when Cary-Grove High School was opened. Crystal Lake South High School opened in 1978. At that time, Crystal Lake Community High School became Crystal Lake Central. A fourth high school, Prairie Ridge, opened in 1997. The district opened an alternative education campus, Haber Oaks Campus, in 2008​.
Students come to the high schools from several public elementary school districts including Crystal Lake District 47, Cary Community Consolidated School District 26, Fox River Grove School District 3, and Prairie Grove School District 46.
All District 155 juniors take the SAT which measures academic progress of current juniors and assesses college readiness. Previously, all juniors took the American College Test (ACT). The composite score for Community High School District 155 seniors graduating in 2019 was 528.9 in the English Language Arts portion and an average of 538.1 in the Math portion compared to a state average of 497.5 in ELA and 497 in Math. During the 2019-20 school year, a total of 2,801 Advanced Placement® exams were taken and 72 percent of students earned an honor score. Furthermore, 87 percent of the students in the class of 2020 continued their education beyond high school at 2- or 4-year colleges/universities or technical/vocational schools.
The district employs over 725 people including teachers, school counselors, social workers, school psychologists, school nurses, support staff, special education services personnel, and administrators. Approximately 83 percent hold master's degrees or higher.
District 155 is one of Illinois' most financially healthy school districts, having received the highest financial rating from the Illinois State Board of Education for each of the last 16 fiscal years. The Financial Recognition rating is based on fund balance to revenue ratio, expenditures to revenue ratio, days cash on hand, short-term borrowing, and long-term debt. For the fifth year in a row, Community High School District 155 received financial recognition from the Government Finance Officers and the Association of School Business Officials (ASBO) International for its June 30, 2019 Comprehensive Annual Financial Report (CAFR).
Steve Olson serves as Superintendent, and was appointed in August 2017.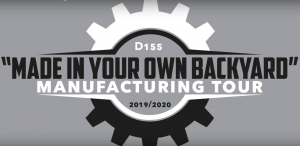 Made in Your Own Backyard
D155 Students & Parents Explore Manufacturing Careers
Eighty-eight students and parents had a unique opportunity to explore local manufacturing careers during the second "Made In Your Own Backyard" event on October 10. The event aims to increase awareness of products manufactured locally; and educate parents and middle and high school students about the diverse manufacturing field.
"I didn't know that locally they actually make big products like this, so it was really cool," Dylan Deleon, a Crystal Lake South High School student.
District 155 partnered with feeder districts, General Kinematics, Mathews Company, Precision Waterjet, and Swiss Automation. The Crystal Lake Chamber of Commerce founded the event in 2018 and sponsored this year's event along with the Cary-Grove Chamber of Commerce.
"Most kids in today's world are focused on going to college and we, as America, need people in trades. And, this is a great way to expose them to that," said Rob Stuebing, a Cary-Grove parent.
The event began with a brief presentation about relevant coursework offered by each D155 high school. Students and parents then toured two manufacturing companies. The event was free to attend because of generous donations from the Crystal Lake Chamber of Commerce and the Cary-Grove Chamber of Commerce.
"I signed up for it because I'm taking CNC [precision machining] right now and I really think the machines are cool and I wanted to learn more about them," said Kathryn Thompson, a Cary-Grove High School student.
This open house event is a localized version of MFG Day, a national day of recognition to inspire a future generation of manufacturers.
Looking for work? Need great talent? Hire a Scot is MCC's job board connecting local businesses with local talent. Take advantage of this free resource by searching for your next opportunity here.
Employers
Find candidates with the skills and training you need to advance your workforce. Post your job opening today!
Employers - post your job opportunities here
Once registered, you can…
Post jobs targeted to MCC Scots and community members.

Search resumes of Scots and community members.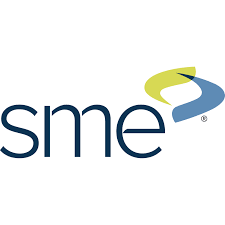 The
McHenry County Workforce Network
is partnering with the Small to Medium Enterprise focused on Manufacturing Certifications.
SME is a nonprofit association of professionals, educators and students committed to promoting and supporting the manufacturing industry.
SME Stands For Manufacturing