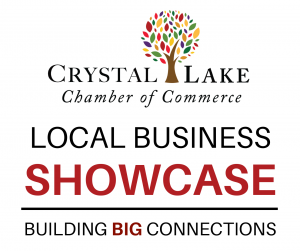 Place your business in front of 250-800 viewers!
The Chamber's social media video series, Local Business Showcase - highlights a different business or organization each week!
We would love to include a video of your business as an added benefit of membership, either for general awareness or for promotion of what your business has going on! On average, our Local Business Showcase videos receive at least 250 views, with some videos exceeding 800 views.
If you do not want to be on camera, that's okay! You don't have to be in the video; we can instead film your location!  We just ask that you provide information about you and your business that we can share along with the video footage.
Our goal is to promote every Chamber business we can but, we are aware that since changing the format of these videos there has been a lot of interest and our schedule has been filling up fast.  If your business has a company video that you would like to use or you would like to create one on your own, you could send the video file to us and we will include it and promote it in our Local Business Showcase. If our scheduling calendar is busy and you want to provide your own video, please email us at info@clchamber.com so we can plan together how and when to include it in our Local Business Showcase.
Basic information and ideas of what to say or provide:
Introductions of persons in video (names & titles)
Business name, location, how people can find you
How long have you been in business?
What do you do? What do you sell? Area you serve? Who do you serve?
What is the experience like for someone new? (Maybe provide a narrative of what it's like for a new client)
How can people reach you?
Do you have partnerships with other local businesses to help new clients?
Interesting stories, accomplishments, etc.
Any current promotions, sales, etc.
*Filming will only take 15-20 minutes
**If you choose to be on-camera, your portion will only take 2-3 minutes
***Filming will only take place on Wednesdays; if you would like to schedule filming for a different day, please contact the Chamber.

Check out some past examples of the Weekly Chamber Update!
Main Stay Therapeutic Farm
         Tyler Lewke with Lewke Partners Real Estate
                InSync Systems with Mike Splitt